Waypoint Robotics acquired by Massachusetts company
Nashua firm's platforms used in industrial settings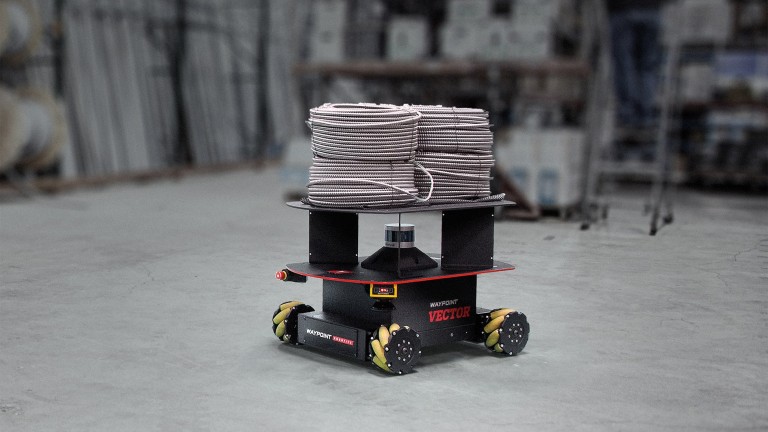 Fast-growing Wilmington, Mass.-based Locus Robotics, a manufacturer of robotic systems used for warehousing. and logistics, has acquired Waypoint Robotics of Nashua, which also produces robots for material transport.
Waypoint's flagship products are the Vector and MAV3K, flexible mobile robot platforms that feature omnidirectional mobility and can be fitted with a wide variety of modules and attachments for use in industrial settings. The robots are interoperable with other robots and can communicate with machines and Internet of Things devices within facilities.
Rick Faulk, CEO of Locus, said his company's products aim to efficiently solve our customers' needs for total warehouse optimization." He added that, "as order fulfillment and labor shortages continue to grow around the world, the acquisition of Waypoint Robotics will accelerate our ability to meet these global needs in just months rather than years, helping us drive the digital transformation of the warehouse.
The combined company will have over 200 employees and will be managed as a single operation, the company said. Waypoint executives will join Locus.
Waypoint was founded in 2018 after spinning off from Stanley Elevator company. Locus's largest customer is DHL, which has announced plans to add 2,000 robots by 2022.
On Sept. 15, Locus announced that it had received an additional $50 million investment from Tiger Global Management, on the heels of a $150 million Series E round in February.