Washington's troublesome revolving door
Here's the real reason that anger with government is justified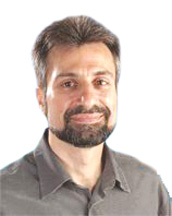 Most people are disenchanted with Washington, but is it for the right reasons? Constant partisan bickering is certainly a valid reason, but to me that's a mere smoke screen clouding more crucial reasons to be livid.
I contend a better reason is on display at the Securities and Exchange Commission confirmation hearings. The SEC is chartered to ensure that Wall Street plays by the rules. And given Wall Street's penchant to purloin, this is an important responsibility.
Unfortunately, the SEC is the same agency that for decades watched Bernie Madoff run the world's oldest financial scam — even after being warned of his shenanigans. How could this happen? Simple: Many key people at the SEC are just biding time until they can "cash in" by taking lucrative jobs on Wall Street. Don't bite the hand that feeds you — or will feed you — applies.
These inherent conflicts flow both ways. The nomination of Mary Jo White to head the SEC is an example of going from Wall Street to Washington. Conceptually, it seems logical. Who better to oversee Wall Street than someone who has been there? But concepts don't always translate into reality.
I know little about Ms. White, but I'm naturally suspicious of those whom Washington entrusts with our well-being. And the concern with Ms. White is that for the last decade she has worked for a prominent law firm that has represented the likes of JPMorgan Chase and Morgan Stanley.
We are told Ms. White is a woman of integrity who will hold her former clients accountable.
That work "hasn't changed me as a person," she has said. "It doesn't mean I have embraced the policy thoughts" of her clients.
But it doesn't mean that she hasn't embraced her former clients' thoughts either. And the part about not changing her as a person is also a bit worrisome. That's because Ms. White was previously a U.S. attorney in New York whose jurisdiction included Wall Street.
'In plain sight'
During her tenure, she prosecuted high-profile mobsters like John Gotti, but when it came to prosecuting high-profile Wall Street firms, not so much. She did successfully prosecute giants like Daiwa Bank, a Japanese institution, and Republic Securities. Remember them? Right.
But in a case against Citibank involving questionable money transfers involving the brother of Mexico's former president, she passed. The Government Accountability Office and the Senate's Permanent Subcommittee on Investigations both considered Citibank's practices "disturbing," but evidently they didn't disturb Ms. White.
Then there was the case involving A.R. Baron, a two-bit penny-stock brokerage who bilked investors out of $75 million. In that case, the money trail led back to Bear Stearns, which provided financing to A.R. Baron, despite being aware of the firm's improprieties. Thirteen people at A.R. Baron pleaded guilty, but after White's office refused to prosecute Bear Stearns, its punishment was relegated to the proverbial "admit no guilt" SEC fine.
The prevailing view was that it was a hard case to prove. Conveniently, that's true of most white-collar financial crimes.
The revolving door from Washington to Wall Street and vice versa is one of Washington's "in plain sight" conflicts that I find troublesome. It's become routine, and I find it hard to fathom that it has no impact on conduct. If confirmed, Mary Jo White would be a serial "flip-flopper." Even Judd Gregg now has his bread buttered by Goldman Sachs.
Those who serve in Washington should be held to a higher standard. And in my opinion, even the perception of a conflict should not be tolerated.
Tony Paradiso of Wilton is an author, professor, entrepreneur, radio and TV commentator. His website is tonyparadiso.com.