Want to keep young people in N.H.? Try dodgeball
The N.H. Sports and Social Club offers young professionals a different way to network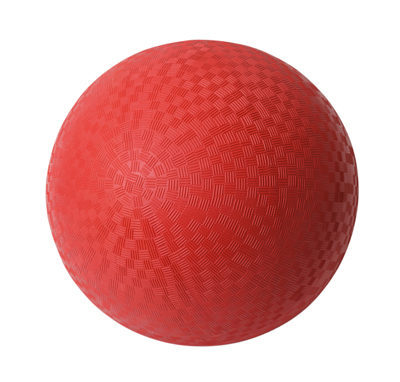 When Joe Stelmach first watched the movie, "Dodgeball: A True Underdog Story," he had no clue that it would ultimately lead to him finding his wife.
The movie inspired him to seek out a local dodgeball league, which he found through the Manchester-based New Hampshire Sports and Social Club. From there, he went on to play in a few more leagues, including softball and football.
It was playing softball when he met Erica Stewart, the woman who would eventually become his wife – but it was a football league that really cinched the deal.
During a game, Stelmach broke his leg, "and Erica took pity on me and started taking care of me," said Stelmach, an engineer at Dyn.
"After that, it's kind of a whirlwind. We started dating, got married, bought a house and had a kid — white-picket fence stuff, you know?"
"I'm not saying that everyone meets their spouse," he said, "but you do end up meeting people that could end up being in your life for a long time."
Joining those leagues even resulted in his becoming the NHSSC's "Web guy" after a few changes in the club's ownership took place.
Something to do
Back in 2005, Keith Murphy and then-business partner Karl Beisel started the New Hampshire Sports and Social Club with the goal of bringing young professionals together through sports, rather than traditional networking events.
Sports offered range from the traditional – football, softball, basketball, volleyball – to the more nostalgic, such as kickball and dodgeball. Leagues usually run about eight weeks, and generally cost between $50 and $75 to join, depending on the sport.
By 2008, Beisel left the club, and Murphy's wife, Kelleigh Domaingue Murphy, took over his share, and they have been running the club (with general manager Elijah Quimby) ever since.
Murphy's Taproom in Manchester – which the couple owns – is the "sponsor bar" for the club's Manchester leagues. The league became a feeder for the bar, driving business to it by offering discounts on beer and appetizers to NHSSC players. On virtually any day of the week, it's rare to walk into Murphy's and not spot groups of young people in brightly colored NHSSC shirts.
The NHSSC runs leagues in Manchester, Nashua, Concord and the Seacoast in New Hampshire, as well as in Rhode Island, Connecticut, Vermont and Massachusetts. They are also planning to add Maine to that list by the fall.
"We try to run programs at local colleges to draw in players who will stay and play with us for a long time," Kelleigh Murphy said. "I have lived in major cities, and one of the greatest draws of them is that there is always something to do. No one wants to leave college and attempt to build a career and a life where they have trouble finding activities to participate in, or where they are unable to meet and socialize with their peers."
With the fourth-oldest population in the country – the average age is 41 – New Hampshire has been making a concerted effort to keep and attract younger people, most notably through the 55% Initiative, which aims to keep 55 percent of New Hampshire college graduates in state, and its spinoff organization, Stay Work Play.
The Murphys see their business as a way to advance that goal.
"I love the 55% Initiative, and it's right up our alley," said Domaingue Murphy, who, along with her husband Keith, are both Republican state representatives from Bedford.
Interestingly, Joe and Erica Stelmach are far from the only ones who met their life partners through the NHSSC.
Erica Thoits, associate editor of New Hampshire Magazine, met her fiancé, Josh Johnson, through the club too.
She had just moved to Manchester from Maine in 2007, a year after she graduated from college. Because she was new to the area, she was looking for a way to meet people and make friends without having to do "the whole, 'let's go out to the bar' thing," she said.
When she discovered NHSSC, "I was randomly placed on a dodgeball team, and went to the preseason party that they have before every season starts, at Murphy's. I met Joe (Stelmach), and some other people there who are all really good people," she said. "It was like fate."
Johnson and Thoits have been playing on the same dodgeball team ever since.
And Joe Stelmach is going to be one of the groomsmen, and his daughter the flower girl, at the upcoming Thoits-Johnson wedding in September.