Venture firm's summer program hones teens' tech skills
Wasabi gives graduating high school students a leg up in world of startups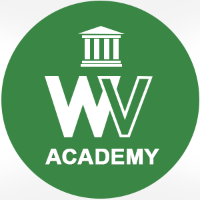 photo by liisa rajala
Wasabi Ventures' interns Jeff Johansen, Ken Cole, Alex Jonson and Nathan Knight with Wasabi's Director of Engineering and Innovation Ron Emrick.
Manchester-based Wasabi Ventures' summer internship program started last year as an "accident," according to Ron Emrick, Wasabi's director of engineering and innovation.
Emrick said Pinkerton Academy approached Wasabi founder Tom "TK" Kuegler to see if the company had any opportunities for students. Wasabi decided, with no firm plan in mind, to employ three students for help with code and software testing over the summer. It was uncharted territory for the company, but Emrick says he loved the opportunity to act as a mentor and watch the students improve.
"We can educate, but — two birds with one stone — we can get some great work done with some smart kids," he said.
Since then, Wasabi, a venture capital firm that also co-founds and advises new companies, has developed an annual learning program that takes on graduating high school students to code for new businesses and learn about the startup world in the process.
The program was created in collaboration with Wasabi Ventures Academy, which offers a series of courses about startups.
During the summer, three interns are working five days a week, 9 a.m. to 5 p.m. on a secret Android application related to the technology sector. By the end of the summer, Wasabi hopes to have created a minimum viable product.
Once a week, the interns will also be meeting with Michele Pesula Kuegler, dean of content and instruction at Wasabi Ventures Academy, to learn about the basics of the startup world, including startup careers and traits that would make them a good, or bad, entrepreneur.
"I want them to be more knowledgeable about career options," she said. "I want them to have an appreciation for what their job could look like in the future, so they come out a little more well-rounded from this."
'A lot to learn'
The program aligns well with the interests of all three interns, who are each drawn to both coding and startup business.
"I want to make business decisions [in the future], but I also really like to program," said Nathan Knight. He hopes to work in startups as a "creator and innovator," which to him means "taking technology we have and doing something no one's ever done before."
Knight, who in the all will be attending the University of Waterloo in Canada to study computer science, just graduated from Plymouth Regional High School and commutes for over an hour and a half to work. The other two interns shared the same level of drive and excitement to help Wasabi Ventures build this new business.
"I really enjoy [working here]. This is probably the best job I could have gotten right out of high school," said Alex Jonson, who recently graduated from Windham High School and will be attending Rensselaer Polytechnic Institute to study computer systems, engineering, and computer science.
"I think it's a pretty awesome approach to an internship for high schoolers. Most companies wouldn't even look at high schoolers," said Jeff Johansen, a graduate from Souhegan High School in Amherst. He said he had a "lot to learn" about coding, but that "this [program] is a gateway into a lot of improvement." Johansen will be studying computer science at the University of New Hampshire in the fall.
Johansen and Knight are working together on the user interface of the app, while Jonson is focusing on what he called the "heart of the app" — the engine.
Skills and confidence
photo by liisa rajala
The guys work on Wasabi's secret
Android application in one of Alpha Loft Manchester's office spaces.
Improving the students' technological skills to help close the "technology gap" is one main goal of the experimental learning program, according to Emrick.
"I'm a big believer in needing more skilled tech people," Emrick said. "I want to see computer science education increased and improved."
New Hampshire is definitely seeing a shortage of people with programming skills, according to John Whelan, board member of the NH High Tech Council and senior director of recruiting at Bedford-based Alexander Technology Group, a business that helps companies fill technology positions.
"There's a big gap between demand and supply on all levels – especially software developers, intelligence and software security, Whelan said. "We work with hundreds of companies in New Hampshire … and our recruiters are having a harder and harder time filling these positions."
Though Emrick said Wasabi wants to do its part to fill the technology gap, for him, a major part of the program is about helping the participants gain usable skills and confidence. Last year, he saw them develop significantly over the course of the summer.
"[The interns] became independent and took it upon themselves to solve problems. They ran with it, and it was great," Emrick said.
Emrick and Kuegler both hope that programs like theirs will expand throughout the state and, potentially, outside the state to major cities like Boston.
The interns had the same hope for the program based on their experience with it so far.
"I really think this opportunity is downright amazing," Jonson said. "I hope they can expand it in future years."