USDA census: More N.H. farms, but they're smaller
Number of farmers also up, but not profitability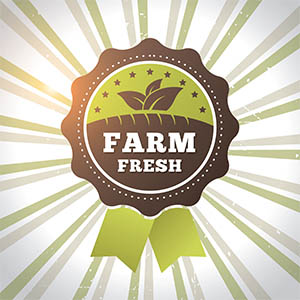 The number of farms in New Hampshire increased by 5 percent between 2007 and 2012, but their size and profitability went in the opposite direction, according to the U.S. Department of Agriculture.
According to the USDA's National Agricultural Statistics Service, in the five years between the two censuses, the total number of farms increased from 4,166 farms in 2007 to 4,391 in 2012 and the number of principal farm operators who chose to have farming as their primary occupation also increased, growing from 1,930 in 2007 to 2,107 in 2012.
"There is a lot of interest in purchasing local products and eating locally," explained Gail McWilliam Jellie, director of New Hampshire's Division of Agricultural Development. "That really drives people to produce them."
But the average size of the farms decreased from 113 acres to 108 acres in the same time span, while the average total sales per farm also dropped, from $47,780 dollars to $43,477.
And with average total farm productions expenses increasing from $46,997 in 2007 to $52,652 dollars in 2012, there was an increase in average government payments per farm from $5,848 to $7,434 a year.
McWilliam Jellie said she's not worried by the numbers, saying that the census is just a "snapshot of one particular year" and that in 2014, the industry is "strong and thriving," an observation further supported by Gary Keough, state statistician for the USDA's National Agricultural Statistics Service New England field office.
"New Hampshire has significantly smaller farms in general," Keough said. "Government sales will vary from year to year depending in programs and what's available, but we still have a very small percent agricultural income of government payments compared to other states."
Keough said that the changes are primarily due to the dairy and nursery greenhouse industries, which make up nearly two-thirds of New Hampshire's farming income, but also because of the general makeup of the farms themselves.
While the dairy industry is stable both statewide and nationally, Keough said that greenhouse nurseries have taken a big hit in the last few years, although "production values remain lower than in the past, they are starting to show some signs of recovery."
Both McWilliam Jellie and Keough said that farming can be a good business to stick with or get into as long as you know what the market is looking for.
"It's a great lifestyle, but it does have challenges," Keough said. "If you're look to making $100,000 a year, probably won't do it unless you get into a dairy or nursery greenhouse occupation."
Meanwhile, neighboring Massachusetts defied many of the national trends seen in the USDA census. For example, the Bay State was one of only 10 states that saw an increase in both the number of farms and their size as well as an increase in the number of new farmers.