USDA 2013 funding in N.H. totaled $221.5m
The bulk of the investment went to funding housing programs and preservation grants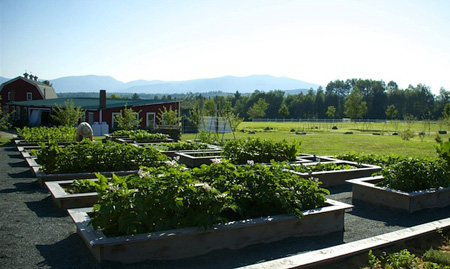 More than $220 million aimed at assisting New Hampshire's rural communities, families and businesses was distributed by the U.S. Department of Agriculture last fiscal year, according to federal figures released this week.
The department — which has offices in Concord, Conway and Berlin — said that in the 2013 fiscal year, $221.5 million in grants, loans and loan guarantees were distributed with the aim of "creating growth and opportunity in New Hampshire's rural communities," according to USDA Rural Development State Director Ted Brady.
The bulk of the investment — $201.5 million — went to funding single and multifamily housing programs, housing preservation grants and farm labor housing, all with reduced loan rates.
According to the report, 2,156 families received rental assistance and 1,143 families, when purchasing a home in rural New Hampshire, received low-income home loans, loan guarantees or home-repair grants and loans.
The USDA estimates that roughly one in 10 primary home real estate transactions in the state involve a Rural Development loan product. In the 2013 fiscal year, the department said there was a 10 percent increase in usage of the single-family guarantee loan program, which enables families buying homes in rural New Hampshire to finance 100 percent of their cost through a private lender.
Rockingham County had the highest number of USDA housing investments, with 254, followed by Hillsborough with 222 and Merrimack with 175. Coos County had the fewest number of housing investments – with 69 – but along with Sullivan County had the highest number of community investments, each with five. Carroll County saw the most business investments, with 10 projects receiving funding.
Receiving the second biggest share of funding, $16.5 million, was a program covering sustainable and renewable utilities for housing, community facilities and businesses in the state. Some of the systems include water, wastewater and solid waste management systems.
The remaining $3 million in spending as divided up among renewing and purchasing community facilities (like libraries, fire trucks, schools and art venues), furthering sustainable energy initiatives and investing in businesses.
One such loan went to the New Park Theatre in Jaffrey. The $2 million Community Facilities loan covered part of refurbishing the 12,000-square-foot facility. When it is finished, the center will seat 400 people and will be open to area schools and organizations to hold meetings and performances.
The agency said that 915 jobs in New Hampshire were saved or created in the fiscal year as a result of the 24 USDA loans distributed to businesses throughout the state, which covered technical assistance and sustainable and renewable energy systems.
Its 2013 agenda also aimed to boost two of the department's food initiatives: its "farm to plate" program and its "Know Your Farmer, Know Your Food" effort, which aim to strengthen local and regional food systems and inform residents about healthy food.
For example, USDA provided two separate Rural Business Enterprise grants totaling over $91,000 to assist with the formation and development of the North Country Farmers Co-op, which currently markets and distributes honey, berries, vegetables, eggs, cheese and baked goods from 21 family farms and two bakers in the North Country. The co-op distributes to retailers, restaurants, resorts and hotels across New Hampshire's North Country, from Pittsburg to North Conway, as well as to several schools in Colebrook and Stewartstown.