UNH eyes research park as an 'economic development engine'
Mixed-use proposal would include space for startups, existing businesses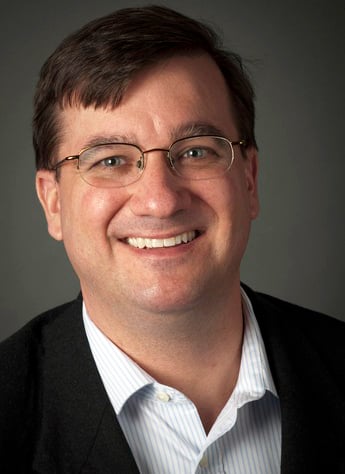 The University of New Hampshire is pursuing construction of a research park on the West Edge lot of its Durham campus to enable closer university-industry partnerships and provide an incubator for startups.
"Our objective is to be the economic development engine of the state through knowledge," said Marc Sedam, associate vice provost for innovation and new ventures and managing director of UNHInnovation, the research arm of UNH.
UNH has been floating the idea internally for about two years, said Sedam, who was contacted by President Mark Huddleston when a UNH alum suggested building the research park.
Over the course of the past year, UNH has been quietly meeting with industry stakeholders to determine interest, he said.
Two "blue chip" companies have said they are interested in working closely with the university on the research park, said Sedam, who wouldn't name the firms but said "the business community is really excited" by the concept.
Last week, UNHInnovation hosted two forum discussions facilitated by a team of individuals with the Association of University Research Parks (AURP) who have worked at Purdue University, Louisiana State University, University of Waterloo and the Research Triangle Park Foundation.
The first forum was held with UNH faculty to explain the concept. A researcher with the University of Delaware explained how developing a research park "fundamentally changed" her research.
"She was an active researcher before the park got built and basically her contribution to the world exploded because it had more partners, more resources, more activities. So that was really compelling for our faculty," said
Sedam.
The second forum was held with industry and government stakeholders, including Durham Economic Development Director Mary Ellen Humphrey, a representative of the NH Department of Business and Economic Affairs and representatives of all members of New Hampshire's congressional delegation.
"It was important for us that they heard that story not from me, but from folks from Purdue and LSU and these places that do these well," said Sedam.
UNH envisions the research park will house 20 to 30 companies, ranging from startups to large firms, in flexible office space that can be reorganized to accommodate for growth as well as shrinkage. The park would also include undergraduate and graduate housing, and perhaps even workforce housing, with retail space.
"The way Durham's developed, there really isn't a place for a company to come in and snuggle up next to UNH," said Sedam. "It just doesn't exist, so we can build that."
Innovation clusters
Sedam noted New Hampshire is the only state he was aware of where industry wasn't built around the state's flagship university.
"And it makes sense in New Hampshire," said Sedam. "We were textiles- and mill-based, and so the economic attraction was the river, but anywhere else in the country, the most vibrant town is the university town and there's just industry in concentric rings … what we're trying to do is catch up with the rest of the country."
UNH is using the University Research and Industry Plan commissioned by NH EPSCoR (Experimental Program to Stimulate Competitive Research) as a "playbook" to focus on New Hampshire's top innovation clusters: information systems, advanced manufacturing and biosciences.
Granted, much of the bioscience work will likely occur at UNH Manchester, where the campus shares a space with the Advanced Regenerative Manufacturing Institute, but Sedam thinks companies will travel back and forth from Manchester to Durham, where there will be access to university resources and a pool of talented students.
Having a more prominent industry presence on campus will also attract more students to attend UNH, argued Sedam.
"Students decide where they're going to school, in state or out of state, based on the jobs they perceive they can get," he said.
Having a research park, with blue-chip companies and startups visible to high schoolers attending UNH football games, will encourage them to consider staying in-state, argued Sedam.
"Over time, it will increase the talent flow into the state because it's not just there are jobs in New Hampshire but that job is right there. Real partnerships are easy because it's only a half-mile off of campus," said Sedam, who expects the park could create 2,000 to 4,000 jobs over the span of a decade.
UNH hasn't yet announced what sort of money it will allocate for the project, nor has it drafted plans for the building, the dimensions of which depend on the industry support UNH receives now that it is releasing its intent publicly.
"As an institution, we're coming up with a plan we hope we can execute on. The funding is important. We're going to go to the state and ask the state how can they help. Talk to the town and ask, 'How can you help?' What we know is we can't do it ourselves," said Sedam. "In fact, when we had the AURP come in, I asked them 'Has any university come in and been able to do this by themselves?' and they said that is the harbinger of failure. Anyone who's tried has failed because it's a research community, which means everybody has got to pitch in."