Uber bill clears a key hurdle in conference committee
Measure would override local regulations, omits independent contractor definition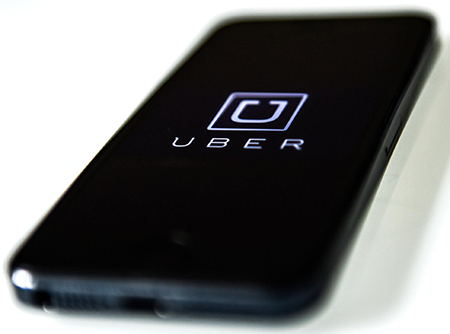 A bill that would impose state regulations on ride-sharing services like Uber and Lyft won approval from a conference committee on Wednesday, moving the bill on for likely approval by the NH House and Senate.
The bill, which outlines insurance and operating requirements for the ride-sharing services, would override local regulations.
Uber's New England general manager testified in favor of the bill in April before the Senate Transportation Committee.
During the Wednesday meeting, the panel agreed to remove the section that granted Uber its own definition of independent contractors.
The bill requires background checks of drivers, which can be conducted by the company itself or by a third party. No fingerprinting is mandatory in the bill, although the company is required to examine drivers' criminal record and driving history as well as whether or not they appear in the national sex offender registry.
Not everyone was happy with the compromise, including John Palreiro, owner of Great Bay Taxi in Portsmouth. He said he believes that the police should have to be involved and that fingerprinting should be required for the background check to be truly thorough.
"We need to keep our residents and guests safe," he said. "They need to be able to get in [an Uber or taxi] and know that they are getting in a vehicle where the driver has been vetted and they don't have to worry."
The bill would also allow Uber to continue its current flexible insurance policy, under which its drivers are only fully insured when they are actively engaged in a ride with a passenger. The law also does not require full-time commercial liability insurance.
Palreiro also criticized the bill for not requiring the ride-sharing companies to follow the same rules that taxi companies do in many cities.
"[Taxis] have to have city medallions, commercial liability insurance and background checks," he said. "And these guys were running around the city, stealing our customers, and the city was doing nothing about it."
According to Portsmouth Assistant Mayor Jim Splaine, the city's current ordinance requires an Uber driver to register as a transportation service provider, pay a $10 fee and undergo a background check through the local police. However, the legislation under consideration would override those requirements.
"Most of us in Portsmouth are pleased that the Legislature is acting, because it creates statewide standards," Splaine said. "It allows ridesharing companies to operate in New Hampshire without having to register with every city in the state."
But Splaine said that, while he supports the bill, he knows that Portsmouth and other cities will have to figure out how to keep taxi companies competitive.
"It is a tough issue for a lot of people," he said. "We've had a divided community."