Two House bills propose funding increase for STEM program
Pre-engineering and technology curriculum would expand to elementary schools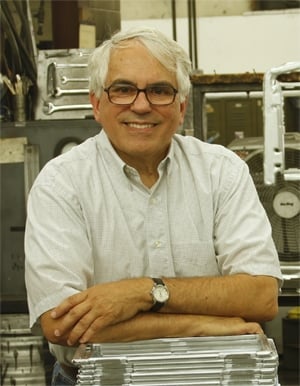 A student's interest in STEM (science, technology, engineering, and math) begins in elementary school, at least that's the philosophy of two influential lawmakers who have both sponsored bills that will extend the state's 15-year-old pre-engineering and technology curriculum into the early grades.
"You want to get kids excited about STEM at the lowest age," said Rep. Norman Major, R-Plaistow. "You want them to think, 'This is cool. Why does it work this way and how can we make an improvement?'"
The PETC program stems from a national program called Project Lead The Way, dating back to the early '90s. Each biennium, the state allocates $200,000 for various engineering courses, which must be matched by local areas — either donated by businesses or forked up by the school district. So far, none of that money has been left on the table, said Val Zanchuk, CEO of Graphicast Inc., in Jaffrey. Zanchuk chairs the Pre-Engineering and Technology Curriculum Advisory Council, as well as the Business and Industry Association of NH, an organization that is strongly supportive of STEM education to enhance the state's high tech workforce.
In 2002, PETC started out in New Hampshire high schools, before STEM was hip. A decade later it spread to middle schools. There are now about 2,000 students participating in the program, said Zanchuk, including some from about a dozen middle schools. Expanding it to elementary schools would require more money, but not much, since the equipment needed wouldn't be as extensive, he said.
"It would be more conceptual at that age," said Zanchuk. "It would be more of a feeder program."
Zanchuk said he is hoping to get another $100,000, bringing the amount to $300,000 a biennium, or $150,000 a year.
Any increase in spending will be a tough sell in this budget year, but Major is chair of the Ways and Means Committee, and Rep. Terry Wolf, R-Bedford — assistant majority whip and vice chair of the Education Committee — put in a similar bill. The two plan to merge the language.