Transformations, transitions in real estate
Halfway through the second decade of the new millennium, we are experiencing continuous change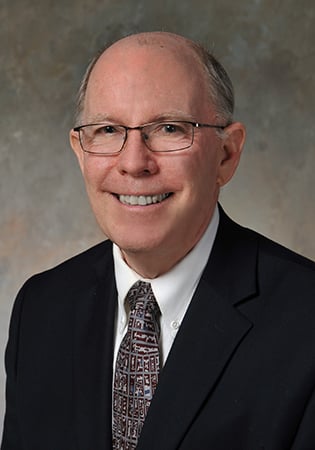 Well, 2017 is here. Donald Trump is our new president – the next 100 days should be interesting. I have just finished Tom Friedman's new book, "Thank You For Being Late." It is his best since "The Lexus and the Olive Tree." Rather than stitching together a bunch of his New York Times articles, this is a well-thought-out treatise.
The essence is the premise that there is so much data coming at us so fast that we humans cannot keep up. He says it will take one or two generations for us to catch up. Alas, with global warming, fast-paced globalization, overpopulation and a handful of other global challenges, the question is whether we will have two more generations.
Yes we will, but we will have to change the way we do things. There will have to be more equality around the globe (a "flattening"). Nothing is certain, but a key objective will be to find lots of jobs (requiring intelligence, skills and analytical capacity so we are not put out of work by robots).
For the real estate sector, we have seen many transformations and transitions. To name a couple, telecommuting as well as team and collaborative workplaces (workstations vs. private offices), both of which result in businesses taking less office space. Just-in-time inventories have reduced local warehouse demand. Online sales have affected retail demand.
Halfway through the second decade of the new millennium, we are experiencing continuous change. Lease terms are much shorter. Rents have rebounded since the crunch in 2009. Construction costs are up significantly (20+%). Many older buildings are deemed obsolete.
So even without a real estate and casino billionaire moving into the White House, we were expecting a frothy year. Now only the Lord knows what we will see. Intuitively, my best guess is more of the same.
For eight years, Bush II tried to drag us over the cliff to the right. For eight years, Obama tried to drag us over the cliff to the left. Trump, as an outsider, may likely be dysfunctional, at least for the first 100 days, and maybe his first year(s).
So for those of us toiling on Main Street – it is nose back to the grindstone. If time allows, pick up Friedman's "Thank You For Being Late." It is a good read and very thought-provoking.
In the last two chapters, he reminisces about growing up in suburban Minneapolis in the '50s, '60s and early '70s, when life was simpler, less crowded and not so fast. He is convinced we need build stronger communities in our homes, our neighborhoods, our towns, cities and our states (and regions). It is a powerful argument.
Bill Norton, president of Norton Asset Management and principal of Harrington & Reeves, is a Counselor of Real Estate (CRE) and a Facilities Management Administrator (FMA). He can be reached at wbn@nortonnewengland.com.