Top Shelf: Holiday shopping from the comfort of your mouse pad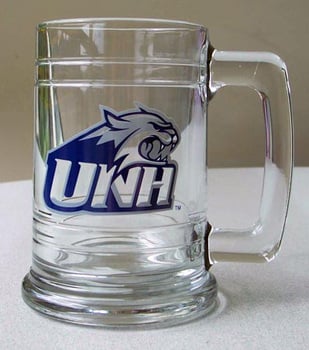 Giving gifts is great, but shopping for gifts is not so great. Gift certificates are nice but can seem so impersonal, and the crowds at stores can dampen even Santa's holiday spirit.
To help you out, we've put a new spin on our holiday gift guide this year and searched out some New Hampshire vendors that bring the best of the Granite State to your computer. You can leave the car keys at home — all you need to fill stockings this holiday season is a mouse and a credit card.
Gifts:
• NH Made (NHMade.com): Through this portal site, you can shop literally hundreds of artisans, with products ranging from food to soap to jewelry.
• New Hampshire History Museum Store (nhhistory.org/store): The New Hampshire Historical Society's museum store has everything from contra music CDs to stone wall photography books and those bobblehead dolls.
• University of New Hampshire Campus Store (unh.bkstore.com): Official Wildcats gear for your favorite UNH fan is only a mouse click away.
• Canterbury Shaker Village (shakers.org): Wood crafts, specialty foods, bath products and more are available, reflecting an abundance of simple gifts.
• Zeb's General Store (zebs.com): This North Conway shop offers everything from penny candy to Bloody Mary mixes, all from New Hampshire and New England.
• Cordwainer Gallery (cordwainercraftgallery.com): Items from this Bedford boutique's glass collection can be purchased on the Web.
• Boyd and Doyle (boydanddoyle.com): You can shop Boyd and Doyle of Hancock's three stores at once. Hancock Ironworks has handcrafted iron and metal home accessories, White Gate Glass carries hand-painted glassware and The Bottle Wick turns wine bottles into luminaries with specially crafted candles.
• The Currier Museum of Art (currier.org): The Manchester art museum may be closed for renovations, but you can peruse the museum's store for art books, jewelry and gifts online.
Books, CDs & DVDs:
• Toadstool Books (toadbooks.com): You can shop all three of the bookstore's New Hampshire locations at once for best-sellers and books by local authors.
• Water Street Book Store (waterstreet.booksense.com): Browse through thousands of titles available through the BookSense Independent Booksellers network.
• The Village Bookstore (booksmusictoys.com): This Littleton book store carries many books and CDs on local and regional topics.
• NHPTV Store (nhptv.org): Purchase DVDs of locally produced programs as well as logo gifts.
• University Press of New England (upne.com): A wide array of books spanning the scholarly to the silly are available online from this Lebanon-based university publishing house.
Entertainment:
• The Lebanon Opera House (lebanonoperahouse.org): Music, theater, dance and film are presented at this opera house originally built in 1924. Tickets to select performances are available online.
• Tupelo Music Hall (tupelomusic.com): This Londonderry venue features emerging artists and local favorites performing a wide range of musical genres. Tickets to individual performances available online.
• The Stone Church Music Club (thestonechurch.com): An eclectic array of musical groups perform at this converted 1832 Unitarian church in Newmarket. Tickets to individual performances available online.
• The Rochester Opera House (rochesteroperahouse.com): Live performances encompassing everything from the Nutcracker ballet to Charo appear at this venue originally constructed in 1908. Tickets to individual performances available online.
• The Colonial Theatre (thecolonial.org) — Originally built in 1924, the Colonial Theatre, in Keene, showcases productions from all over the world.
Food:
• Swan Chocolates (swanchocolates.com): Merrimack's own chocolatiers have made those oh-so-sinful champagne truffles and much more available on their Web site.
• A&E Custom Coffee Roastery (aeroastery.com): Amherst's A&E roasts coffee exactly the way you like it. What's more, owners Emeran and Adam buy their beans from farmers who use environmentally friendly growing methods and pay them a fair price so they can have a living wage and maintain the vitality of their farms.
• Boggy Meadow Cheeses (boggymeadowfarm.com): The Walpole dairy farm makes its signature Baby Swiss cheese as well as Jack and other more exotic types like Fiddlehead Tomme.
• Lollipop Tree (lollipoptree.com): This Portsmouth purveyor offers bread mixes, gourmet spreads, sauces and syrups.
• Van Otis (vanotis.com): A perennial winner of New Hampshire Magazine's "Best Of NH" reader's poll, this Manchester-based candy shop sells decadent fudge, chocolates and other sweets.
• North Country Smoke House (northcountrysmokehouse.com): The bacon from this Claremont smokehouse was so good, it was offered to Pope John Paul II on a visit to America. Cheeses, poultry, sausages and other smoked meats are also available from this 2006 New Hampshire Business Review Business Excellence Award winner.
• Pickety Place (picketyplace.com): This Mason favorite has many of its teas, gourmet food products and those wonderful herbs for sale online.
• L.A. Burdick's (burdickchocolate.com): This 2006 "Best of NH" winner from Walpole creates chocolates almost too decadent to give away. Burdick's also carries an assortment of teas, hot chocolates and coffees.