Thinking social media? Know your customers first
For most businesses, social media is more about building awareness and word of mouth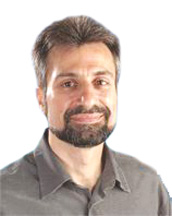 Social media is all the rage. So much so that it would be easy to conclude that success in today's business world would be impossible without a social media strategy. Luckily for many, that isn't the case. To cite my last column on demographics – the benefit of social media depends heavily upon your customer profile.
If the bulk of your customers are older than 50, I wouldn't lose much sleep over whether or not to engage in social media. I'm in that demographic, and although I toy with the various technologies, they are far from the center of my universe.
This type of generational transition is the norm. Despite personal computers being around for decades, my parents had no use for them. But note that these generational lines are beginning to blur, however.
My parent's generation grew up in a non-computer environment, and this resulted in them having no inclination to dabble in the new technology. On the other hand, my generation is computer literate making us more likely to explore new technologies. And so it will likely evolve.
Notwithstanding graybeards like me, if your strategy is to sell to anyone under age 35, you'd better befriend Facebook, link in, tweet, and pin some interests. The question is how and which ones? Naturally, the answer is "it depends."
A recent Wall Street Journal survey of small business owners with revenues of under $20 million found that six out of 10 considered social media a useful growth driver. However, only four in 10 have employees dedicated to social media campaigns. Of those, only about half dedicate between one and five hours per week on the effort, and one-third spend no time at all. The moral of that story: it's easier to answer a survey question than to actually execute a strategy.
Understanding the mindset
A word of advice: social media can't be done ad hoc. Whether it's full- or part-time, someone needs to be responsible and you need a strategy. One-offs won't work.
In the Journal survey, LinkedIn topped the "most useful" list with 41 percent citing it as beneficial. YouTube came in second with 16 percent and Facebook was a close third with 14 percent.
Twitter, on the other hand, was cited by only 3 percent, and Pinterest garnered little interest at 2 percent.
So should everyone run to LinkedIn? Not exactly. LinkedIn might be best if you are selling professional services, such as accounting or legal advice, but it might not be as effective for a highly visual product. For things like clothing, floral arrangements or furniture, perhaps Facebook and Pinterest might work best. And although Twitter received low marks in the survey, if you're in the restaurant business or sell similar "instant gratification" products, Twitter could be an effective forum.
The key is understanding the mindset of those who use each social media outlet. Twitter is quick and informational. Users aren't looking to develop a relationship per se. Conversely, Facebook is better oriented to building "community."
And no matter which social media outlet you choose, remember, it isn't your father's ad forum. It isn't about immediate sales, so don't just post an ad or promotion. Personalize your content and engage and interact with your audience. For most, social media is more about building awareness, goodwill and viral word of mouth.
Tony Paradiso of Wilton is an author, professor, entrepreneur, radio and TV commentator. His website is tonyparadiso.com.