There's still time to apply for Product of the Year
NH High Tech Council's POY event turns 10 this year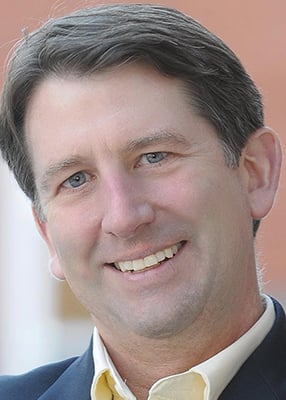 This year marks the 10th anniversary of the NH High Tech Council's Product of the Year event, which will be held on Thursday, Nov. 12. We're very proud of the nine past winners, many of whom have leveraged the visibility associated with winning the award to gain recognition, contracts, customers and employees.
New Hampshire companies have developed many innovations over the years that have set industry standards. From Velcro, the first video game, numerous Dean Kamen inventions, Tupperware, the first alarm clock, and a loose claim as the birthplace of the first McDonald's, we have demonstrated our entrepreneurial DNA.
POY as a springboard
Our first winner, Nanocomp Technologies, was able to build off the win and be awarded eight-figure contracts for its groundbreaking nanotechnology products. The company is the only commercial producer of carbon nanotube-based sheets, tapes and yarn. They work closely with the Department of Defense to reduce the weight of body armor while maintaining the level of performance for soldiers and law enforcement.
As a result of this partnership, they have tripled their manufacturing space and created many more jobs.
We know you're busy, but apply anyway
As entrepreneurs, sometimes we miss deadlines, which is why we are also celebrating our annual "extend the deadline announcement" and will be accepting POY applications through Monday, Oct. 5.
So, if you were on the fence about applying, here's your deal breaker: The application is straightforward, and requires things like an existing press release – materials you probably already have on-hand – and asks questions you've probably answered hundreds of times.
For the record, by "product," we mean a real-life or virtual technical invention. Software, apps, processes and solutions are all considered products, and are eligible to
There are many advantages to being selected as a finalist and possibly walking away with first prize. They include:
• Visibility – NHHTC is very active in its promotion, and our finalists receive a lot of virtual ink between the time they are selected through the announcement of the winner. If you have clients who might fit the bill, be sure to let them know, they'll thank you for helping them look good.
• Recognition – The winner will have its name engraved on our beautiful trophy at the Route I-93 South Welcome Center next to a display featuring the winning product.
• New connections – About 250 people will attend the awards event and hear your pitch. In addition, a group of esteemed judges – well connected and business savvy– will interview all award finalists. You might just meet your next best friend, employee or partner. And with the event falling right in the middle of NH primary season, you never know who might show up.
• Pride – Winning awards creates a sense of pride across the company that can provide benefits for years to come. The POY award helps validate a company's top product – and the team behind it – as innovative, unique and promising. And what's better than adding the POY seal to your product's marketing collateral?
NH's tech advantage
Single Digits is another company that successfully leveraged winning POY in 2013. They refer to it on their website and use it in promotional materials. Combined with strong growth, they gained more accolades from the council just six months later as three members of their leadership team were selected as the NHHTC Entrepreneurs of the Year in 2014.
We're very proud of our New Hampshire entrepreneurs and their "grow it here" mentality. We also know how busy today's entrepreneur is, and that filling out an application for an award does take time. But it is time well spent, as we love to recognize our own.
Unsure if your innovation qualifies? Call us at 935-8951.
Last, I cannot resist and must highlight one more innovation that is New Hampshire-born. I found it to be quite useful when my kids were little. It's the spork, the combination fork and spoon that was designed in 1907 by George Laramy. Would it have been named Product of the Year if such a competition existed back then? Probably not. But it probably would have gained some visibility.
Matt Cookson is executive director of the NH High Tech Council.