The wisdom of promoting from within
But the upsides – including continuity and increased motivation - outweigh the downsides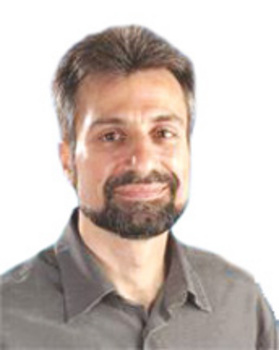 Last column I shared stories about Ted Turner and integrity as told by Bill Burke, the former president of TBS and co-author of Turner's autobiography. This week, I'll share more of Burke's observations, this time on management philosophies.
It's commonplace for companies to hire from the outside rather than to promote from within — and pay a premium for the privilege. It's also not uncommon for them to retain high-priced consultants who reveal insights to management that were yesterday's news to most insiders.
I understand that performance at one level is no guarantee of performance at the next level. And having experience at a position clearly has value. But should this trump giving a candidate with less experience a chance?
Ted Turner gave the 29-year old Burke that chance after he had served a mere 18 months as general manager of Turner Classic Movies, a tiny Turner property with no ad sales. But Burke impressed Turner enough that he turned over the reins of his flagship station TBS. But that was the norm with Turner, who believed in taking chances on people.
Recently, Yahoo took a similar chance, albeit with an outsider, when they appointed Marissa Mayer as their CEO. Now, Ms. Mayer wasn't exactly working in the mailroom when Yahoo came calling. She'd been a highly successful member of Google's top management team. Still, she'd never been a CEO, and it's rare for large companies like Yahoo to hire anyone for the top position who hadn't held it before.
Typically, CEOs are "recycled." Being a chief executive is a bit like being in a club. Once you're in, you're in, no matter how lacking your previous performance may have been. The sports world may be the worst offender in this regard. Coaches are repeatedly recycled in the hope that somehow the next situation will be different.
There are myriad reasons this happens. On paper, hiring an "experienced" person appears less risky, as it tends to minimize second-guessing. It's the "nobody ever lost their job for choosing IBM" syndrome — built-in CYA.
The 'devil you know'
Personally, I'd rather give someone from within a first chance. During my corporate days, I looked for people who wanted my job and had the talent to get it. I never worried about my job security.
Think about it: If a team performs well, doesn't the person at the top tend to get rewarded?
But how many bosses have you known who hired people because they were non-threatening? I never understood that strategy. How talented can a staff be if no one on it possesses the skills or motivation to advance?
That's not to say there aren't pitfalls to promoting from within, especially when it's imbedded in the culture, as it was in Ted Turner's organizations. With many advancing without the requisite experience, unrealistic expectations can be created. Having everyone think they should be a vice president by the age of 30 can be problematic. But the upsides of promoting from within — such as continuity and increased motivation — outweigh the downsides. Or. as Mr. Burke put it, "there was oxygen in the building" knowing that opportunities existed.
And as Burke also astutely observed, since senior executives are typically polished and "present" well, even if you're wowed by them, you know that they have flaws; you just don't know what they are.
Yes, internal people are the "devil you know." But should knowing someone's faults be viewed as a negative? I for one would rather compensate for weaknesses that I know than be forced to react to deficiencies that I don't.
Tony Paradiso of Wilton is an author, professor, entrepreneur, radio and TV commentator. His website is tonyparadiso.com.