The value of critical thinking
The fiduciary responsibility of asking the tough questions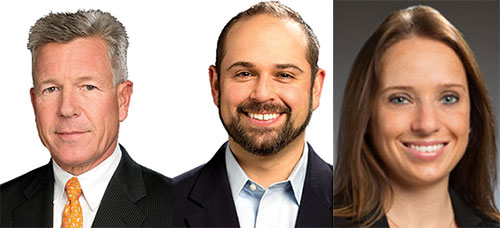 The myriad choices we make over a lifetime regarding our finances, education, health, family, social life and career often have a cumulative and profound impact on our financial security and our ability to enjoy the fruits of our labor. In an era of uncertain, and likely lower, financial returns and renewed political risk throughout the world, it's vitally important to recognize how economic, political, environmental and social policies have a much greater impact on our lives than ever before.
We are in uncharted territory. This "new world" is ripe with new opportunities, new risks and new challenges. It is no secret that Americans are living longer, and according to a recent Harvard study, many are living with a higher quality of life for the majority of their years in retirement.
While this is an ambiguous advancement for society, what does it mean for people who depend on benefit programs like pensions, many of which are already severely underfunded? Healthcare costs are projected to skyrocket upwards – while these innovative advancements in modern medicine are extending lives, who will be able to afford them? (The defunding of the EPA could answer both of these questions in relatively short order, however!)
As planners, we are not in the business of prognostication. We don't pretend to know where the markets are headed, nor how the political landscape will shape new regulations. What we do recognize, however, is that there has never been a more vital time to think critically to better serve the growing list of families we represent.
Reduced to its core, critical thinking refers to using objective, often counter-intuitive analysis and evaluation, to make an informed judgment. In a world dominated by social media, short attention spans and instant feedback, this is quickly becoming a lost art.
University of Oregon IT researcher Kelly Brown wrote recently that the societal move away from "deep reading may have left us unable or unwilling" to apply skeptical filters on information choices. In short, we drown in a pool of information and stimulation daily – even hourly – and often surround ourselves with digital networks that tend to think and react the same way we do.
In light of this, here are five of the topics we discuss on a daily basis, and the critical thinking we're applying to challenge ourselves and, ultimately, better serve our clients and the community:
Increased longevity and lifespan
• Present risk: Underfunded benefit programs (pensions and Social Security)
• Critical thinking application: Within our clients' plans, benefits programs are modeled conservatively in the future and with reduced purchasing power over time, and in some cases, as if they won't exist. Sadly, the severity of underfunding and overstated return assumptions still utilized by benefits programs will inevitably mean even promised benefits may not be provided.
Availability of innovative healthcare solutions
• Present risk: Unaffordability due to skyrocketing healthcare costs
• Critical thinking application: In an exercise used with clients to estimate retirement spending, most clients grossly underestimate what their healthcare and dental costs will be in retirement. We test and retest these assumptions and adjust savings goals accordingly, to ensure wise healthcare choices are made in preparation of these increasing costs.
Necessity of higher education to be employable
• Present risk: Increasing education costs have created $1.4 trillion in outstanding student loans and have contributed to "failure to launch."
• Critical thinking application: When it comes to education, the importance of value – not prestige – is emphasized to clients and their children. This means better utilizing alternatives – including community college, in-state and trade programs – particularly for core education. We also are actively engaged with local colleges to develop financial literacy programs for students.
Subpar household savings rates
• Present risk: Living a lifestyle we can't afford
• Critical thinking application: Development of a program that aims to recognize and celebrate prudent financial behavior among our clients, in a movement to change the way society rewards poor decisions, particularly via social media.
Ongoing divisive political environment
• Present risk: Inability of elected officials to make decisions without their own self-interest or that of their constituents
• Critical thinking application: Active engagement in promoting civics education and financial literacy within our community and online, including lead sponsorship of NH Public Radio's "Civics 101" podcast, which has surpassed 1 million downloads. A good citizen is an informed citizen.
Using critical thinking allows us to better assess our clients' balance sheets in order to identify their risks, highlight their opportunities and optimize and educate on accumulation and distribution strategies as they prepare for the future.
Asking tough questions and thinking critically is not just our responsibility as fiduciaries; it is our duty to our clients and to our society.
Tom Sedoric, managing director-investments of The Sedoric Group of Wells Fargo Advisors, Portsmouth, can be reached at 603-430-8000 or thesedoricgroup.com. D. Casey Snyder and Erika Luczynski are financial consultants with the firm.