The real New Hampshire is a welcoming, thoughtful community
A recent Washington Post column just gets the Granite State completely wrong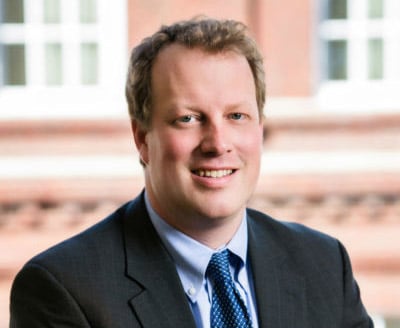 Vermont cartoonist Jeff Danziger's poisonous attack on the Granite State in the Washington Post ("As a Vermonter, I know: New Hampshire doesn't deserve the first primary") should be received as among the most ineffective and self-defeating ways to pitch Vermont as deserving greater political status within our system of presidential primaries.
Doubling down on President Trump's delivery (New Hampshire is a "drug-infested den"), Danziger's column argues that "[t]he prevailing ethic" in New Hampshire is "bitter envy of everything, a desiccated unwelcoming treatment of strangers, unless there's a nickel to be made."
If ever there was a column governed by an ethic of "bitter envy of everything" and "a desiccated attitude toward strangers," Danziger's column, offered on behalf of Vermont, is it. But since Danziger's false portrait of New Hampshire has gone national, a dose of reality from a resident appears to be in order.
My wife and I moved to New Hampshire from Washington, D.C., more than a decade ago. From our very first moments here, we've worked and lived side-by-side with libertarians, social conservatives, progressives and socialists; poor and rich; hawks and doves; the religious and areligious; surfers, hikers, bikers and gardeners; farmers and techies; doctors, lawyers, professors and engineers.
In this environment of difference, tolerance and togetherness have prevailed to a remarkable extent over prejudice and parochialism.
New Hampshire became the first state in the nation to have an all-female Congressional delegation. It was the first state to enshrine same-sex marriage by statute. Bipartisan state politicians voted to support Medicaid expansion and the Affordable Care Act. In November, New Hampshire elected its first openly gay representative to Congress, a man in his 30s who is also an owner of a successful restaurant from a remarkably durable and coherent Greek community in Manchester. Its Legislature is comprised of businessmen and women, veterans, doctors, lawyers, refugees and active members of the LGBT community, all of whom serve with great energy and commitment.
Here, our children have ignored division and embraced friendship and common humanity as much as they would in most other places in the world, and in some cases so much more.
My daughter is a little Jewish girl whose best friend is the daughter of a Syrian man who is now a naturalized American. He is a baker who escaped that war-torn country and now quite profitably sells the most delectable Middle Eastern cuisine to our open and tolerant community in Concord.
Two of our other closest friends in Concord moved here from Iowa in their 20s and recently adopted two little girls born in Arizona of Mexican-American and Native American heritage. The father of this New Hampshire family, Dan Feltes, is now the majority leader of the NH Senate with a great political future ahead of him.
Further south in Nashua, two other friends with different color skin from different countries met as Rhodes and Marshall scholars at Oxford and are choosing to raise their children in Nashua.
But no one would argue that New Hampshire is perfect. Like all other places, it has its share of hate and violence and unaddressed sickness. Our struggles to address the opioid epidemic as well as crises within our child protective services and mental health services programs have been well publicized, and we have struggled through these troubling times imperfectly.
But that only means that New Hampshire remains an important platform for our nation's problem-solvers to show that they are able to understand and take on the most intractable issues and pitch their solutions to a people that will listen earnestly and with interest.
Danziger has his view. It may be that he only wants to come here to buy liquor without paying tax. He can do that. I hope it has a warming effect on his wintry notions of interstate comity. When he visits, I promise that he will be welcome to visit our home in Concord, despite his column.
Here, he and the anticipated wave of presidential candidates in 2020, will discover that New Hampshire folk live within a welcoming and thoughtful community, among citizens knitted together by proximity, life choice and common humanity, as well as by a desire to experience a fair bit of complexity, diversity and, of course, subzero weather.
Michael S. Lewis is a Concord attorney.