The Provident Bank gets ready for its Bedford opening
Mass.-based bank sees further opportunity in southern NH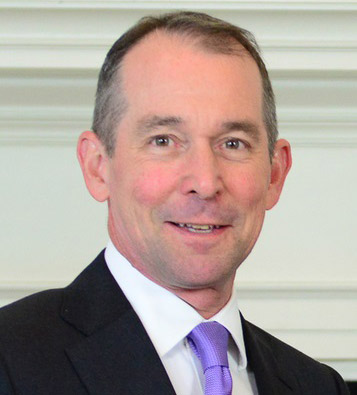 Offering further proof of the region's economic steadiness, The Provident Bank is opening its first southern New Hampshire branch this month.
With seven locations along the New Hampshire/Massachusetts seacoast, The Amesbury, Mass.-based bank will hold a grand opening ceremony on Wednesday, Feb. 10, at its new Bedford branch, located at 115 S. River Road.
"The growth of commercial and industrial business is really in the southern New Hampshire region," said The Provident's president, Chuck Withee. "There is certainly growth in Portsmouth. There's a lot of retail construction and residential construction in the Portsmouth area, but it's different; it's a different economy. I think the front-runner is really going to be Nashua-Manchester-Concord."
Withee said that small- and medium-sized businesses that held onto their cash during the recession are now investing in new commercial property or adding onto their existing spaces, especially in southern New Hampshire.
"A bank like ours, we're focused entirely on small to medium enterprises so it's a perfect fit for us, and it's a good fit for them," said Withee.
'A major opportunity'
The move has been in the works for some time. About four years ago, The Provident developed a strategy and started building a team of six commercial lending professionals who have been meeting with clients in the area.
Last July, the bank grew its capital with a partial public offering. Founded in 1839, and the 10th-oldest bank in New England, The Provident previously was a solely mutual bank.
The bank now retains 57 percent control with a mutual holding company. Its stock trades on the Nasdaq under the symbol PVBC.
"One of the notions out there is there is the tightening of lending to small businesses by large banks, and to a certain extent that's true. That's why we saw a major opportunity to lend to the small and medium businesses," said Withee.
The Provident Bank President Chuck Withee
Last October, the U.S. Small Business Administration recognized The Provident for approving $7.4 million in SBA loans in New Hampshire, making the bank the leading 7(a) lender in total dollars. According to its website, the bank also approved over $16.4 million in other types of loans in New Hampshire, Maine and Massachusetts.
"We're a 100 percent commercially focused bank; we don't make residential mortgages anymore because of the regulatory burden," said CEO David Mansfield. "We want to give back to the community, and we feel we can do that best by being a business partner."
'Continuity and predictability'
By providing businesses with credit and financing, Mansfield said he expects that to trickle down, creating better jobs for workers.
"We've financed a number of young people in their 30s [who], rather than going to work for other companies, [are] buying existing companies," said Withee. "And that's important for the longevity and connectivity of those businesses."
In the last five months, he said, The Provident has been involved in four such situations involving entrepreneurs in their 30s purchasing companies from those in their 60s.
"I think that's important for the younger millennials," said Withee. "Instead of a startup and all of that startup risk, for many of them, they want continuity and predictability."
With the reauthorization of the Export-Import Bank through September 2019, The Provident also supports businesses exporting overseas, and receives 90 percent insurance on foreign accounts receivables, allowing for easier money transfers from foreign countries to the U.S.
"With all the uncertainty when you go abroad, many businesses would say, 'That's just too risky for me.' With these programs they can do business overseas and take less risk than doing a domestic receivable," said Withee.