The powerful impact of two exceptional mentors
The deaths of Kimon Zachos and Rohe Pennington are a reminder of the values they taught others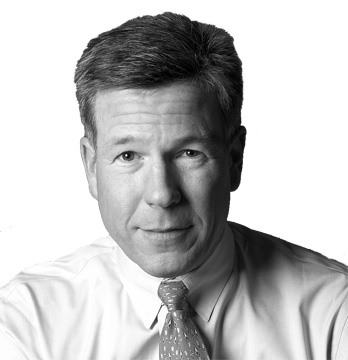 Three years ago, I posted a column about the importance of mentoring and reverse-mentoring. In retrospect, the word "importance" may have been an understatement.
Early in my career, I was blessed to receive the thoughtful guidance of mentors whose pictures now prominently hang on a wall in my office. As I reflect back, it's worth emphasizing that the lessons I learned from mentors were remarkable for what they weren't – namely, the ins and outs of the financial markets, stock evaluations, or about understanding an actuarial table.
Instead, I learned about character and integrity, about taking history and our role as citizens seriously, and about avoiding short cuts at all costs.
The deaths of two exemplary mentors in 2014 – Kimon Zachos and Rohe Pennington – reminded me of the values they taught me.
Kimon, a Concord native, grew up with the most modest means and lived an extraordinary life until he died at age 84 on the cusp of the New Year. Kimon was an enormously respected Manchester attorney for more than five decades and helped build Sheehan Phinney Bass + Green into a firm of regional and national prominence. Kimon was a former state legislator and a civic leader well known for his philanthropic work. His vision lives on at the Currier Museum of Art in Manchester (you can walk through the Kimon and Anne Zachos Court when you enter the museum), where he served as board president and major benefactor. He was a trustee of Southern New Hampshire University when the institution grew from a modest college to its current status as an international leader in the world of providing value in education
As we celebrate the 50th anniversary of the Voting Rights Act, I am reminded that Kimon witnessed this turning point in our nation. As a White House fellow and special assistant to U.S. Attorney General Nicholas Katzenbach, Kimon traveled to Selma, Ala., the epicenter of the voting rights struggle in 1965.
I got to know Kim more than two decades later, as he successfully directed one of New Hampshire's premier banks through what was appropriately called "The Nightmare on Elm Street," when four other banks were shuttered by the FDIC. We last served together on the board at Riverwoods at Exeter, where he advocated for his fellow residents and their not-for-profit model of life care.
His lessons were simple and profound. He felt that giving back was the least he could do, given how many opportunities had come his way. He made what many might consider an "obligation" to serve community to be more like a joyful "paying it forward." I could not have been any luckier to have known and considered attorney Kim Zachos a friend and mentor.
In November 2014, Rohe Pennington died far too young at the age of 64. Only a few years older than me, Rohe was a remarkable big brother, guide and manager, when we worked together for an esteemed firm based in St. Louis. I'm not sure how conscious he was of his mentoring effect, and his modesty didn't allow him to think much about his legacy of success. I am certain of this: My family and the families of thousands of our clients would not be living the life we do today if it were not for Rohe Pennington.
Rohe embodied ethical conduct and the mantra of doing things the "right way" without giving it a second thought. He created and built one of the most successful franchises in a very competitive profession with humor and acumen. He hired people he trusted and gave them the resources to succeed.
In our two and a half decades together, Rohe combined dry wit, a talent for prose and sheer intellect into a remarkable potion of excellence.
Rohe's sterling reputation in business was matched by his civic contributions. This New Hampshire native and University of New Hampshire graduate served on the Foundation of Wentworth-Douglass Hospital, was elected to the Dover School Board and was a strong advocate of the Dover Chamber of Commerce. Rohe founded Atlantic Gymnastics in Newington when his daughter began showing promise as a national competitor. His wit and creativity will never be forgotten by his friends and family.
In prior eras, a Michelangelo, Ben Franklin or a talented tradesperson paid their dues as closely mentored apprentices. Sadly, our transient employment climate and attitudinal differences makes it difficult for proper mentoring to take place.
I am quite conscious about mentoring those coming up in my profession. I learn as much as I can from them as well. It's the least I can do, given the gifts I have received from people like Kimon and Rohe.
Tom Sedoric, managing director-investments of the Sedoric Group of Wells Fargo Advisors in Portsmouth, can be reached at 603-430-8000 or thesedoricgroup.com.