The imperative of reputation
Organizational character is a competitive advantage in a full-employment environment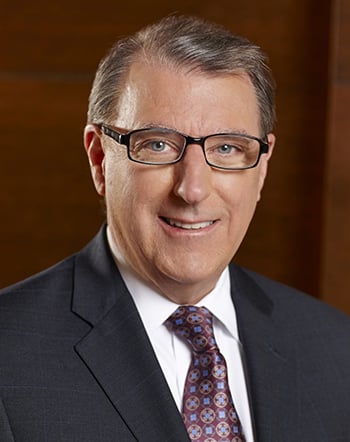 "It takes 20 years to build a reputation and five minutes to ruin it. If you think about that, you'll do things differently." — Warren Buffet
In an environment fueled by social media, and the often resultant immediate media attention, consistent and responsible behavior is the currency of success.
With the velocity and volume of social media, five minutes has been reduced to five seconds. What in the past would have been a quick pop-up storm, can quickly transform into an ongoing gale for organizations that are unprepared. We only have to reflect on the past year to see how reputations from auto manufacturers, banks, executives, politicians that have been shorn because they did not build and then nurture a strong ethos foundation.
Here's why it matters:
Employees
Headline: "U.S. Adds 213,000 Jobs in June" (Wall Street Journal, July 5, 2018)
Headline: "More Employees Say 'I Quit'" (Wall Street Journal July 6, 2018)
Headline: "Boom Draws Workers Back" (Wall Street Journal, July 7, 2018)
Headline: "Fewer Workers Move for New Jobs (Wall Street Journal, Aug. 20, 2018)
Any conversation with business leaders evolves to a discussion of the need to attract, and retain, employees. Talent, and competitive differentiation, walks on two legs.
What's a business to do? How can it compete for the best, brightest and motivated?
Enter the imperative of reputation. Organizational character is a competitive advantage in a full employment environment.
Headline: "A Bad Reputation Costs a Company at Least 10% More Per Hire" (Harvard Business Review, March 29, 2016).
Smart organizations celebrate their employees. They know that they are the "secret sauce" to retaining and growing legions of loyal customers.
Reputation, like beauty, starts within and stems from the soul. Character has to be real, authentic. It starts with how people treat each other — how employees treat each other. It's embedded in how leaders provide support to those they are entrusted to lead. It starts with empathy. It starts with the Golden Rule.
In my four decades of helping organizations achieve their objectives through communications strategies, the most successful focused first and foremost on building and sustaining an enduring reputation. It requires thoughtful, strategic and inclusive thinking. Tone and culture start at the top. However, leadership needs to ensure everyone up and down and side to side in the organization has not only "bought" into the culture, but are true to it.
Investors
Headline: "Social Investing Has a New Message; Bond managers see it as a crucial ingredient of risk management" (Wall Street Journal, June 19, 2018)
Reputation is fungible. As much as 20 to 30 percent of a company's stock price is goodwill. Doing well by doing good is more than a slogan. Enlightened leaders know that the health of their organization is entwined deeply with the health of their communities. Whether it's addressing issues of education, workforce development, food insecurity, ensuring a sustainable environment and a diverse and inclusive workforce, it's good when self-interest meets at the intersection of community and Main Street.
Customers
For an example of a company that does it right, look to Southwest Airlines. Following an in-air tragedy in April, CEO Gary Kelly immediately assumed responsibility. His apology, and remorsefulness, were genuine.
For a contrary example, Wells Fargo's actions against its customers by employees who were incentivized toward goals that were organizational versus customer-focused, continues to erode its reputation as a trusted institution.
The formation of a multi- and interdisciplinary internal organizational team chartered to identify and evaluate risks is an effective mitigation approach. It creates the benefits of creating a team environment, issues ownership and resolution. An Issues Team should include the CEO (COO, CAO, etc.), legal, risk management, human resources, security and communications. Ultimately, however, decisions will be guided by values and norms.
In a recent newsletter, author James Clear discussed how to "reverse-engineer" for the qualities of character, culture, values and norms that are the underpinnings of successful companies.
"Inversion thinking" is considering the "opposite of what you want as you seek to establish the outcomes you want … and identifying the pathways of character-led processes and procedures that will get you there. It's a different prism through which to view achieving customer satisfaction."
We only have to look back at the volume of headlines the last year chronicling the fall of business — finance, tech, auto, healthcare, entertainment — and government leaders.
A New Hampshire native, Clark Dumont is a Fortune 500 communications leader and principal and founder of Dumont Communications LLC. He can be reached at dumontcommunications.com.