Tepid 2Q results for Albany International
But aerospace outlook seems bright for Rochester manufacturer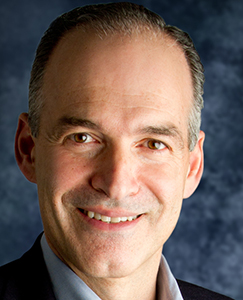 Albany International reported a slight decline in machine clothing sales over the second quarter and first half of 2014, but it still has high hopes for gains as an aerospace supplier.
The global advanced textiles and materials processing company, based in Rochester, brought in $11.2 million, or 35 cents a share, recovering from its $7.4 million loss the prior year, due to restructuring costs. In 2013, the company dismissed about 200 employees from Albany International's two machine clothing plants in France.
Overall net sales decreased 2 percent this quarter over the second quarter of 2013, and nearly 3 percent in the first six months compared to the first half of last year.
There was a 3.5 percent decline in sales of machine clothing, Albany's primary product, compared to the second quarter of last year, although Chief Financial Officer John Cozzolino pointed out last year's order was exceptionally high.
Albany Engineered Composites, which supplies parts for the aerospace industry, were up 1.3 percent, compared to a year ago, rebounding from the transitional effects of the change in LEAP invoicing terms in the prior quarter.
The Leading Edge Aviation Propulsion engine is a joint venture between Albany International and Safran Aerospace, its biggest customer.
Meanwhile, CEO Joe Morone was positive about two recent announcements after the second quarter closed.
At the Farnborough Airshow, CFM International, a joint venture between GE Aviation and Snecma – a division of Safran of France – announced total orders for the LEAP engine had grown to over 7,500 orders, and that it had raised the assessment of the total potential market LEAP is competing for from 40,000 engines to 45,000 engines.
Albany Engineering Composites, through Albany Safran Composites, will also be providing the fan case for the GE 9X engine, which will power Boeing's new 777x.
"According to GE, the 9X will be the largest engine ever developed," said Morone. "So the news that AEC will supply the fan case represents an important and high profile validation of the advantages of our technology."
While the contract details have not been finalized, Morone said he expected the engines to be in full production early next decade, representing about $20 million to $25 million per year opportunity for AEC.