TechToberFest will explore all things Internet
Dyn event to focus on 'driving force behind commerce, communication and content'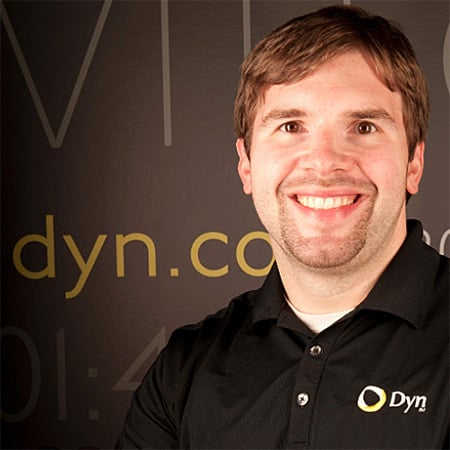 An assemblage of Internet experts, including AOL founder Steve Case, will meet in Manchester on Thursday, Oct. 1, for Dyn's TechToberFest.
The day will focus on a variety of Internet trends, including cloud loan balancing, cybersecurity, net neutrality, Internet performance and global outages. The goal of the event is to encourage businesses and organizations to use the Internet to the fullest competitive advantage, including transforming their online presence.
"The Internet has become the driving force behind commerce, communication and content," said Jeremy Hitchcock, Dyn's CEO. "Conversations that impact the performance and the governance of the Internet are important to all of us. We wanted to bring those conversations to our guests so we can all play an active role in shaping the future of the Internet. I am thrilled by the line up we have secured."
The lineup includes keynote speakers David Belson, author of Akamai's State of the Internet Report, and Doug Madory, director of Internet analysis at Dyn, who the Washington Post dubbed "The man who can see the Internet."
Other speakers include:
• Michael Farrell, cybersecurity editor at the Christian Science Monitor
• Kathleen Moriarty, IETF security area director and global lead security architect at EMC
• Professor Sean Smith, research director of Dartmouth College's Institute for Security, Technology, and Society
• Dr. Chase Cunningham, cyber threat intelligence lead at Firehost
• Tim Fernholz, reporter at Quartz
• Andrew Sullivan, Dyn fellow and chair of the Internet Architecture Board
Case, co-founder of AOL and CEO of Revolution LLC, a Washington-based investment firm, will also speak to attendees.
Case recently announced a $1 million "Rise of the Rest" venture tour, a pitch competition he's holding in 10 cities, including Manchester, with a trip over to Dartmouth in Hanover.
Case will be in the state that day to judge which rising startup in New Hampshire will receive $100,000.
TechToberFest is open to the public, but registration is required as seating is limited. To register, visit dyn.com/connect.