Tech Tidbits From Around New Hampshire
GourmetGiftBaskets breaks ground on big expansion, Superior Controls readies to open N.Y. office … and more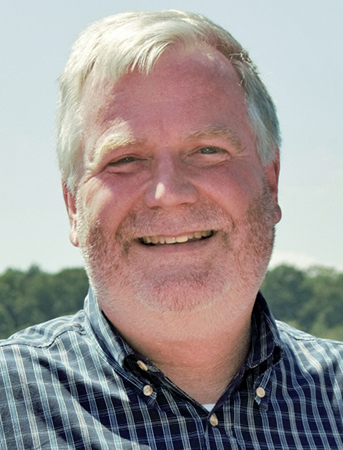 Among the recently announced 12 projects sharing some $1.5 million in grants from the Northern Border Regional Commission as part of its as part of the 2016 Economic & Infrastructure Development Investment Awards were two technology-related efforts.
One, a $50,000 award for the Grafton Regional Development Corp., will be used for improvements at the Enterprise Center in Plymouth, including the completion of an office suite which will assist the Center to incubate and build more startup businesses.
The second, is a $145,000 grants to the University of New Hampshire to continue the efforts of the NH Broadband Mapping & Planning Program to accommodate mapping and analysis in northern New Hampshire, collect local data, extend speed test promotional efforts and deliver three technical assistance workshops.
The grants were recently announced by Gov. Maggie Hassan and U.S. Sen. Jeanne Shaheen.
GourmetGiftBaskets on Tuesday officially broke ground on its new 106,000-square-foot facility on Epping Road in Exeter
The company, which employs more than 50 full-time workers
and more than 100 seasonal workers, was founded in 2002 and since then has grown into a multimillion-dollar firm that sells gift baskets across the country. The baskets can include everything from gourmet food and snacks to flowers and cigars.
Greg Ross has been named vice president of product management for FairPoint Communications. He will be based out of FairPoint's 770 Elm St. office in Manchester and will be responsible for the strategy, planning and lifecycle management of FairPoint's advanced and legacy products.
Prior to joining FairPoint, Ross led his own consultancy in Florida and before that was regional head of products for Cable & Wireless Communications LLC, a voice, data, and IP services provider in the Caribbean.
New Hampshire's judicial branch has received the 2016 National Association for Court Management Top 10 Technology Solutions Award for its use of the TurboCourt eFiling solution for self-represented litigants.
Under the project, the judicial branch and TurboCourt worked to implement the first-in-the nation mandatory statewide e-filing program for self-represented litigants regarding small claims and guardianships. The e-filing system provides individuals enhanced access to justice electronically for specific case types while enhancing case management and optimizing staff effectiveness for the courts.
Red River, the Claremont-based technology integrator, recently hosted its 10th annual Charity Golf Classic at the Quechee Club's two golf courses in Quechee, Vt. The annual tournament is the primary fundraiser for the Red River Charitable Foundation.
The foundation supports military veterans transitioning to civilian life and provides opportunities for students in middle school through college interested in the STEM fields.
The fourth annual Dover Mini Maker Faire will be held from 10 a.m. to 4 p.m. Saturday, Aug. 27, at the Children's Museum of New Hampshire in Dover.
The event, designed to showcase makers who are exploring new forms and new technologies, also features innovation and experimentation across the spectrum of science, engineering, art, performance and craft.
For more information, visit makerfairedover.com.
Seabrook-based Superior Controls Inc., a control system integrator of custom industrial automation and IT solutions, has added to people to its executive team. Allen Schweitzer has joined the firm as its first chief financial officer and Laurie LeMay is its first director of human resources.
Schweitzer most recently served as vice president and CFO of Harbor Health Services Inc. LeMay previously worked as director of human resources for Associa New England.
The additions "will be critical to our continued growth and success as we prepare to open our second office in Albany, N.Y.," said Rick Pierro, president and CEO of Superior Controls.