Tap your inner entrepreneur to aid your job search
It's worth considering some outside-the-box tactics to find your next opportunity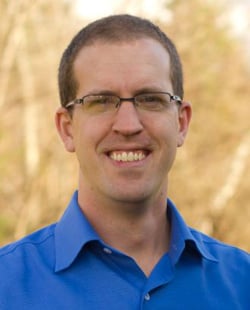 Even if you're happily (or at least gainfully) employed, chances are you still search online job boards for employment opportunities. And if you're unemployed, you're probably scouring them daily.
Whether you use Monster, Indeed, LinkedIn or one of the other many online resources, it's pretty easy to find a wide variety of employment opportunities. But consider this: 85 percent of available jobs aren't advertised at all. So it may be worth considering some outside-the-box tactics to find your next opportunity.
In other words: Think like an entrepreneur.
So how are you supposed to find these unadvertised jobs? If you've ever worked in sales, the idea of prospecting should be familiar. Salespeople often need to spend time deciding who would be an ideal buyer and then go after them. In the case of your job search, that means looking at which companies would be best able to utilize your services — even if they're not advertising openings.
The first step is to make a list of your most significant skills and begin thinking about the types of organizations where they would be most valuable. Think about what these organizations look like, what vertical industry they're in, what growth pattern would best suit you, or what inflection point companies could be experiencing where your skills and expertise could make the most impact.
Next, consider the online resources you could use to find organizations that meet the criteria. Let's take a look at a couple of the most important for your prospecting efforts.
Google Maps
In my experience, Google Maps is one of the most under-utilized resources when it comes to a job search.
The Google Maps search engine works similarly to the standard Google search engine. For example, let's say you've decided that a software company would be the ideal place for you to go work. Go to Google Maps and type in "software companies near [your address here]." Let's say that you live at 1 Main Street in Boston. You would type in: "software companies near 1 Main Street Boston, Massachusetts." I can guarantee that there are organizations fitting this criteria right in your backyard that you've never heard of.
Go through the results and develop a short list of the ones that are most interesting to you, and continue doing similar searches using the other criteria or organization types you've identified as your ideal prospects.
LinkedIn
Next, cultivate your list using LinkedIn. Do a people search of each company on your list to find out who works there and what types of people the company employs. You'll find people you might already know or are closely connected to, people with a similar skill set to yours, people who've been newly hired by the organization (which indicates recent trends in their hiring patterns) and generally what their organizational chart looks like.
All of the data you collect can make your job-searching and overall networking much more targeted with higher visibility.
Gathering this market intelligence will result, at the very least, in learning more about the market you're attempting to work in. You'll also be able to hone in on the companies or company types that are most attractive to you. You can then begin identifying what makes them similar, who competes with them and where their previous employees have moved on to.
As you identify new companies, continue to research. Along the way, you'll begin creating inroads to individuals at some of your prime prospects. I think you'll be surprised by how much networking you can accomplish when you become more aware of the players involved.
This certainly isn't all-encompassing, but it should get you to start thinking like an entrepreneur.
With 85 percent of jobs never being advertised, it's important to find a way to think outside the job boards. As always, happy hunting.
Jason Alexander is managing partner of Bedford-based BANK W Holdings, Alexander Technology Group, KBW Financial Staffing & Recruiting and The Nagler Group.