Taking on money in politics
Campaign finance reform is needed, now more than ever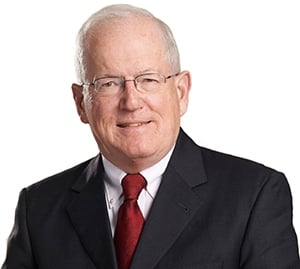 As the United States faces another congressional election next year, attention has turned again to the perverse power of money in politics.
The New Hampshire Rebellion, an organization dedicated to cleaning up the election process by getting excess money out of politics, recently held "listening sessions" in Manchester. Attendees – ranging from conservative Rep. Jim McConnell of Swanzey and former GOP State Sen. Jim Rubens to Democrats Dan Weeks, Rep. Renny Cushing and activist John Rauh – all recognized the problem.
In 1980, Warren Rudman estimated it would take $400,000 or so to run for the U.S. Senate. In 2016, the two major candidates and "independent" organizations, spent $125 MILLION in the Senate race.
The question is, given such amounts, what effect do such expenditures have on citizens' free exercise of their right to vote?
A real-life example is how lobbyists take advantage of the huge amounts required for congressional elections. Especially in first election cycles, a non-incumbent, faced with the cost of election, finds the final amounts required by mortgaging assets and lending money to the campaign. If successful, the new member of Congress gets to Washington with major debt.
Early in his or her term, a lobbyist for some major interest, visits. The conversation reportedly goes something like this: "We are impressed with you, Congressman Jones, and understand you have major campaign debt which we would like to help you pay off by hosting a fundraiser for you. By the way, we hope you will consider carefully our position on bills so and so and such and such … I shall get back to you about the fundraiser, so we can plan it carefully."
No threat, no bribe. However, what does Congressman Jones have in mind each time one of the lobbyist's bills comes up in committee or on the floor? Potential cancellation of the fundraiser if he or she votes against the wishes of the lobbyist and his employer.
All this is due to the cost of elections pushed ever higher by excess corporate contributions. These trends, of course, have been exacerbated by the U.S. Supreme Court's Citizens United decision, which found that money is "speech" in politics, and by the ability of 501(c)(4) "educational" organizations to spend unlimited funds during elections.
Several proposals have been presented. Representative McConnell, an interesting man who has experience in politics around the country, champions the "Real Reform Amendment" to the Constitution. He got this passed by the NH House.
It says, "No campaign contributions may be made to any federal primary or general election campaign unless the donor, at the time of said contribution, is eligible to vote in that election. Organizations or individuals located outside the federal jurisdiction holding a given election may not engage in paid advertising by any means of communication, and may not provide paid personnel, or volunteers ineligible to vote in the election whose expenses are reimbursed."
Also under the proposed amendment, the affected organizations may "notify their membership of their endorsement or opinions of candidates by any non-public means of communication without restriction." In addition, state or regional affiliates of the organizations "may publicly endorse and provide non-financial support to federal candidates."
In other words, only those directly affected by an election should fund it, but freedom of speech — real speech, not money — is protected.
In New Hampshire, several bills have been introduced, or will be, to address state elections.
Representative Cushing, along with nine co-sponsors from both parties, plans to introduce a new version of a public-funding-of-elections plan, similar to that proposed by the "Granny D Commission," which studied the matter a few years ago. This creates a fund to pay for elections of those candidates for certain offices who voluntarily participate.
House Bill 1368 seeks to close what many consider a loophole – allowing individual limited liability companies to make contributions, allowing individuals to avoid personal contribution limits and reporting requirements.
HB 1524 seeks to enact a federal constitutional amendment to allow Congress to regulate elections.
HB 1666 requires additional redistricting if the results of elections are unbalanced under provisions cited in the bill.
HB 1667 adds additional restrictions on political contributions by businesses or labor unions and requires additional disclosure of the identity of donors.
Regardless of the merits or details, all these efforts point to the need to discover and fix what has U.S. elections so out of whack!
Brad Cook, a shareholder in the Manchester law firm of Sheehan Phinney Bass & Green, heads its government relations and estate planning groups.