'Take the Stairs' to promote a healthier workforce
Implementing a stairway campaign can be a relatively low cost way to encourage more physical activity for employees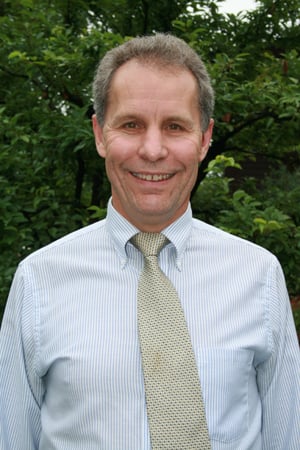 At work, employees are often presented with a choice between taking the stairs and taking an elevator. Choosing the stairs instead of the elevator is a quick way for your employees to add physical activity to their day.
As more employers turn to workplace wellness programs to increase morale and productivity while reducing health care costs, implementing a stairway campaign can be a relatively low cost way to encourage more physical activity for employees. Using the stairs requires little additional time, no wardrobe change and few additional costs. However, it typically takes more than just a well-lit stairwell to change people's habits to using the stairs instead of the elevator.
HEAL and its partners work with several New Hampshire businesses that are implementing stairway campaigns.
For example, the Capitol Area Wellness Coalition began a stairway pilot program in five buildings for four employers in Concord last November: Concord Regional Visiting Nurse Association; the offices in the Smile Building on South Main Street; Northeast Delta Dental; and the Department of Health and Human Services offices in the Brown Building on Pleasant Street.
Members of the coalition's physical activity workgroup wanted to build on their efforts to increase physical activity at worksites, so they turned to the Centers for Disease Control Community Guide as a resource for specific strategies for stairway campaigns. They began by gathering baseline data about stairway use in order to measure the effectiveness of the program. Then they marketed the "Take the Stairs" campaign, with messages that encourage use of the stairs. They printed and distributed posters, table tents, prompts and other materials that were downloaded for free from the CDC website (http://www.cdc.gov/nccdphp/dnpao/hwi/toolkits/stairwell/)
The program is still in its pilot stage, however anecdotal evidence points to increased use of the stairs at these offices.
Online toolkit
While marketing the 'Take the Stairs' program is crucial, another important motivator is making stairwells a more inviting place. Surveys show that employees often perceive stairwells as unattractive and/or unsafe. Painting and carpeting, framed artwork, motivational signs and music have all been proven to help increase use of stairs.
To encourage hospital staff and visitors to use the stairs, Cheshire Medical Center/Dartmouth-Hitchcock Keene worked with area artists who donated their time and talent to create a multi-level, Monadnock-themed mural in one of their stairwells that features a progression of perspective from a ground-floor cave on the first floor, to wildlife scenes and ascension into the skies when reaching the final floor landing.
The hospital also uses reminders and prompts placed throughout the building encouraging use of the stairs. By pairing reminders along with the new look and feel of the stairwell, employees and visitors now use the stairs more often.
The CDC StairWELL online toolkit (http://www.cdc.gov/nccdphp/dnpao/hwi/toolkits/stairwell/)
lists several low-cost ideas for physical alterations to stairwells to help make it safer and more attractive for employees to use the stairs including:
• Add carpet and rubber treading
• Use creative lighting
• Create themed stairwells (for example, transport stair users to a Hawaiian beach or tropical rainforest during their trip up or down the stairs)
• Create a catchy rhyme with several lines. Put the first line of the rhyme on the first floor, the second line on the second floor, etc., all the way to the top to finish the entire rhyme
• Add footsteps that lead from the elevators to the stairs and have a message spelled out along the way
• Put numbers on the doors to let users know which floor they're on
• Start at the bottom floor and give each stair a number so that users can easily track their progress.
Once a "Take the Stairs" campaign has been initiated, using incentives can help sustain interest in the program. You might poll employees to gather feedback about what they would like for incentives and whether they would be open to competitions.
If you don't have a worksite wellness program, a "Take the Stairs" program is a low-cost way to start one and can bring your business one step closer to a healthier, more productive workplace.
Terry Johnson is director of Healthy Eating Active Living NH, or HEAL NH. For more information and resources for businesses starting a workplace wellness program, contact him at 603-415-4273 or TJohnson@healthynh.com.