Survey finds small N.H. businesses still unclear on ACA
Most are unaware of tax credits and requirements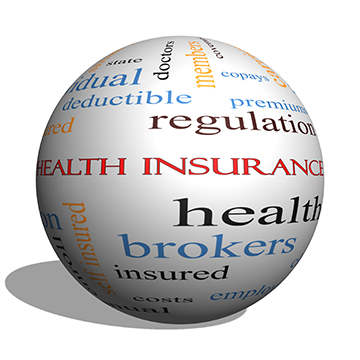 New Hampshire small businesses are split on how they feel about the Affordable Care Act, but many don't know much about provisions affecting them – although most want to know more – according to a survey released Thursday of 352 small New Hampshire employers.
The results were revealed at NHBR's sixth annual Health Care Forum, held Thursday morning at the Grappone Conference Center in Concord.
The survey was conducted by Covering New Hampshire, whose job it is to market the ACA. It was conducted with the help of NHBR and several business organizations, including the Greater Concord Chamber of Commerce, the Greater Manchester Chamber of Commerce and the Business and Industry Association of New Hampshire. At least a third of the answers came from NHBR readers.
Karen Hicks, project director of Covering New Hampshire, presented the results at the forum.
Respondents consisted entirely of businesses with under 50 employees, with more than three-quarters having fewer than 10.
That means that none would be required to offer insurance to employees under the ACA, and a large portion would be eligible for a tax credit if they participated in the Small Business Health Options Program, or SHOP, program, which offers up to a 50 percent tax credit for businesses with less than 10 employees, depending on the employees' income.
Yet 17 percent of the respondents said they thought the law required them to offer health coverage, the same percentage that thought that there were no tax credits available.
Half of these employees already offer health coverage (though only 30 percent of those with less than five employees do) and 72 percent thinks it's important to do so.
Most of those that do offer coverage say that, while satisfied with the coverage, 56 percent said it was not affordable to them (though somewhat affordable to their workers.)
Still, only 31 percent said they were aware that there were any tax credits for small businesses, while nearly 60 percent were unsure. And nearly 60 percent also said they were not familiar with SHOP. Only 30 percent talked to their insurance brokers about SHOP.
The ACA tax credit was implemented when the law first was enacted three years ago. The credit doubled when the ACA exchange kicked in 2014, but the catch was that the business had to buy insurance on the exchange to receive it. Only a handful of businesses actually signed up on the SHOP in 2014.
But in New Hampshire in 2014, only Anthem Blue Cross Blue Shield offered SHOP plans on the health insurance exchange, but it was not promoted and costs were about equal to non-SHOP plans.
In 2015, however, there will be five SHOP alternatives Thus SHOP might be a more viable option for employers if they knew more about it.
Nearly 70 percent of respondents said they were interested in learning more about the law in general, and 55 percent said they were likely to look into SHOP coverage.