Superfund site development
EPA task force seeks to encourage, promote redevelopment of contaminated sites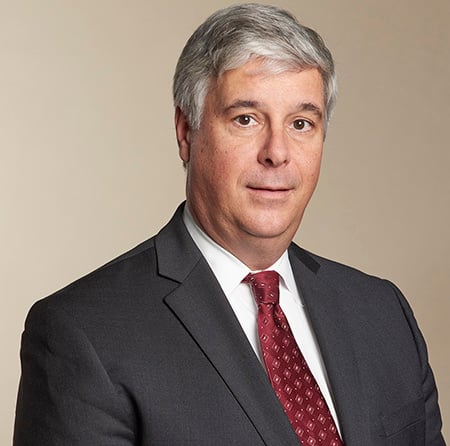 In May, the Environmental Protection Agency set up a task force to review the Superfund program and make recommendations to expedite the cleanup and remediation process of contaminated sites, reduce the financial burden on parties involved in the cleanup process, encourage private investment, promote redevelopment and community revitalization and build an strengthen partnerships.
The Superfund task force issued its recommendations on July 25. They include a number of action items consistent with the stated goals, many of which only apply to EPA or parties that are actively in the process of remediating contaminated sites.
One important set of recommendations applies to investors and developers, however, and may create some substantial opportunities for businesses.
"Superfund" is a bit of a misnomer. There really isn't a "fund" out there that is used by the government to clean up groundwater contamination. It is really the Comprehensive Environmental Response, Compensation and Liability Act, better known as CERCLA in the business. It created the framework for cleanup of hazardous waste sites. It imposes liability on the parties that caused the contamination in the first place and casts a very wide net.
The problem has been that sometimes the person or business that caused the problem in the first place is no longer around to pay for the cleanup. CERCLA imposes liability on the owners of contaminated property, even if they didn't cause the contamination. That has meant that investors and lenders have been reluctant to buy contaminated properties because of the potential risk that they could be required to pay for expensive cleanups.
States and the federal government have set up brownfields programs to encourage investment and development in contaminated sites and to allay some of the fear of being obligated to pay substantial cleanup costs. But those programs have not been terribly well-funded over the years and investors remain wary of pursuing purchases through the program.
During and after the financial crisis in 2008, commercial real estate investors had little reason to pursue investments in contaminated sites, given the availability of other, less risky alternatives.
With the boom in commercial real estate in the last few years, however, interest in development opportunities of properties with contamination problems has increased, despite the potential risks. Now EPA is taking a serious look at ways to encourage those investments.
The agency is looking at ways to encourage private investment by exploring environmental liability transfer (ELT) approaches and other risk management tools at cleanups by conducting stakeholder outreach that includes industry professionals to discuss their products and the industry climate, parties who have used an ELT or other risk management tools; contractors who have successfully been parties to ELTs, and states to discuss their experiences with ELTs.
The task force also recommends establishing a national workgroup to identify creative uses of insurance, annuities, indemnification and other tools for third parties interested in buying or selling the risk of cleanup. It also encourages use, when appropriate, of comfort/status letters or settlement tools to provide certainty to encourage or reassure parties contemplating using an ELT or other tools.
To address the risk concerns of buyers, the task force wants EPA to identify opportunities, to update the model bona fide purchaser work agreement to incentivize settlement.
Expect EPA to conduct outreach to third-party investors who may provide private financing or otherwise become involved in transactions involving contaminated or previously contaminated property to identify specific liability concerns acting as a barrier to investment or other opportunities in such transactions. This would include lenders to determine standard language to be included in Prospective Purchaser Agreements to facilitate financing.
The task force also seeks to identify public-private partnership investment opportunities and structures for successful arrangements that would benefit local communities as a whole. Among the recommendations contained to the report are a series of action items that are designed to help municipalities and local governments have tools to promote development of sites that otherwise would remain dormant (and off the tax rolls). Local governments should make every effort to participate in these types of outreach programs to promote reuse of properties.
Of course, this all sounds good in a task force report. The proof will be in the implementation. But clearly the opportunity is there open for businesses and communities to knock on EPA's door and request consideration of projects that may have been unthinkable previously. It looks like someone might listen.
Robert R. Lucic is chair of the Litigation Department at the Manchester-based law firm of Sheehan Phinney.