Sunrise Labs discusses expansion
Product development firm invites clients, partners, dignitaries to tour Bedford office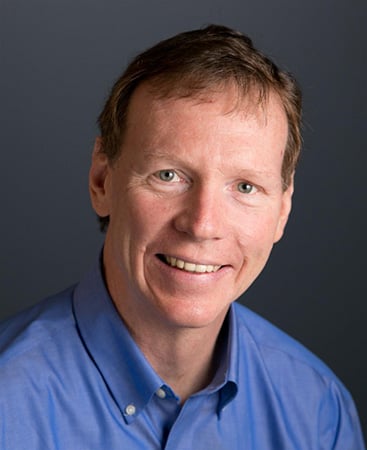 Sunrise Labs will be celebrating its 25th anniversary next month by inviting clients, partners and dignitaries to tour the Bedford office the product development firm moved into this spring, nearly doubling it's size
"We've got a lot more open space, not only labs, but we've got a lot more collaborative areas where people can gather, informally or formally," said President Eric Soederberg.
Over the past year, Sunrise Labs has expanded its staff by 50 percent to 72 employees and about a dozen specialty contract workers.
"The new space allows us to work more efficiently with a larger number of people," said Soederberg.
Sunrise Labs has grown substantially through returning clients, a majority of which are in the medical device industry in Boston and across the country as well as in Europe. Some examples of Sunrise Labs' work includes a surgical robot and inhaler that communicates with a mobile app.
"We do a lot of connectivity work, where medical devices are talking to the web and information's being transferred. It's no different than the IOT [Internet of Things] world; it's [now] getting into the medical world," said CTO Adam Jacobs.
"The devices talk to smartphones that talk to the cloud," explains Soederberg. "We develop code that runs in the cloud and on those apps as well as the embedded software and electronics in the device."
But with that connectivity also comes Food and Drug Administration requirements that cybersecurity is addressed. While there might not be much motivation for organized crime to hack into a specific device, hospital's systems hold a lot of data as well as financial information that's valuable to the web's black market.
"We want to make sure the link between our device and whatever it's talking to is secure, that's what the FDA cares about," said Soederberg. "If our device allows hackers to get into a hospital system to pull personal health care data out, [that] gives them a conduit into their system."
Sunrise Labs' expertise in the process and procedures for the FDA's cybersecurity and usability requirements make it a go-to for clients.
"The FDA requires usability studies for everything. It's to ensure people can't misuse a medical product, or it's unsafe," said Jacobs. "It used to be called user error, but now it's called design error."
"For some products, you may be asked to do a clinical trial to make sure it's compliant," said Jim Turner, director of software engineering. "It's complex, you have to put together a plan, you have to adhere to that plan and you may observe the people behind a one-way mirror so you're not influencing their choices."
Fostering collaboration
With the additional space in the new office, Sunrise Labs has added a mechanical lab and space for products that require a higher level of confidentiality or those that must be isolated for optical or auditory reasons.
The mechanical lab includes a 3-D printer, milling center and laethe that assist with everything from shaping models to jigs and fixtures to prototypes.
"We're doing more full system development, and so integrating the mechanical, electrical software into a completely new development gives us a new capability to engineer and quickly change the prototype" explained Jacobs.
But there was a lot more that Soederberg took into consideration when looking to move from the company's previous headquarters in Auburn.
"We were very conscious to have a line of sight through the building," said Soederberg. "[In] most spaces you can stand and see across the building, and right through the middle in two places, so that was our big goal was to keep it as open as possible, while you need some walls, since we do spend time on the phones with our clients."
Each workspace has a sit and stand desk, cubicle walls were lowered to encourage collaboration, and employees have several whiteboards to sketch on – as well as the windows, said Jacobs.
"The space helps a little, but really it's more of a culture that a lot of people take risks, without coming down on people if something doesn't work," said Soederberg. "I think if you want creativity, you have to celebrate different ideas and take risks and allow people to experiment with different things. With some of our projects we can do that, and we need to do that, and some of our projects we have a very strict timeline and we have a path to get there and we need to execute."
"Here, we really get to see a wide diversity of technology and types of companies, from startups to midsize to large companies, [as well as] markets," said Jacobs. "We get to see things evolve. To be able to have that kind of exposure, it's almost like being a VC, you're seeing all of this stuff happening and it's great to be able to work on that," he said, adding "I think it helps us because we learn and we get to apply [what we've learned] across different technologies."