Successfully negotiating salary and benefits
It's not a matter of throwing out figures but instead being well informed when it comes to your prospective employer and typical salary ranges for the position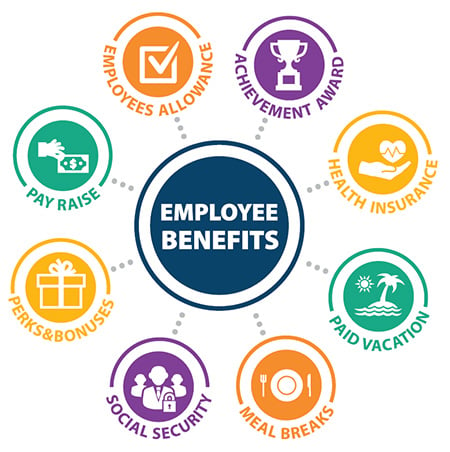 When undergoing a job search, candidates often wonder, when is it a good time to start asking about compensation?
Compensation is typically not discussed until later on in the process, when there is a job offer, but preparing for that moment requires performing research early on.
Show up to the interview knowing as much as possible about the job and the company. Knowing the organization, its philosophy and values, and its reputation as an employer (Have they won awards for being an employer of choice?) is a great way to begin. You may even learn some clues about the pay, benefits, opportunities and work environment. And, you might figure out early on whether this employer is a good fit or not!
The more background you have about the company, the more confident you'll be. The initial interview is the time to share your qualifications, show how your background aligns with the job requirements, share your value and answer their questions. It's also a time to gather information by asking some general questions such as "How are goals and expectations set? How often is progress measured?" If you think it might be a good opportunity, ask for a copy of the job description or information (for example, about benefits) you might take with you to review. Asking these broad questions will show you're responsible and focused on adding value.
After the interview, send a thank you note! It sounds old fashioned, but it will show you want the job, demonstrate you're polite and considerate, and it's an opportunity to differentiate yourself and have your name surface as the employer is making a decision about whom to hire.
Then what? Now that you know more about the job, it's time to continue your research. If you've applied for a job in local or state government, the salary ranges and benefit offerings are usually publicly available. If not, there are a number of sites where you can obtain salary data — two of my favorites are the Occupational Outlook Handbook at Bureau of Labor Statistics and Salarylist.com. Other sources include Salary.com, Glassdoor and Payscale.com. Be sure you have some information about the experience and education levels required for the job you want so you can make appropriate comparisons. Use a number of sources so your data will be more realistic. Armed with this information, you now have some idea of what to expect.
But there's something else you should be thinking about — what is it YOU want in addition to (or instead of) a higher salary. Is it a flexible schedule? An excellent benefits package? Telecommuting? Competitive pay? Tuition reimbursement? Time off? List, for yourself, your desired/expected pay, your bottom line pay (the amount you won't accept any less) and then arrange your list of priorities. Knowing this will help you negotiate a better compensation package for yourself.
Let's assume you get the offer, and now the employer wishes to know your desired salary. Before you answer this, ask what the company is offering before you state any numbers. Avoid listing any desired or expected salary on the application — simply say "will discuss at interview." Put off sharing a number as long as possible; instead, ask the company to make an offer. Some states have banned employers from asking about salary information on the application (if you have been paid lower than your worth in the past, that lower pay might keep the next offer lower than it should be).
Accepting a job and a salary offer is an important decision, so hold off on accepting it until you're crystal clear on what the company is offering. Ask for time to review and think about any offer. Call back after you're clear as to how the offer compares to what YOU want. If you feel you deserve more, ask. "Thank you for your offer; I'd like to consider working for the company, but I've done some research and found that the salary level for this position is higher. I'm asking for [your desired pay and/or benefits/time off etc.]. I'd appreciate your considering this request." Often an employer will come back with a counter offer.
If the offer is less than your bottom line, make a proposal. If they won't budge on salary, ask for something else that's important to you (see your list of what's important to you). Remember, if you don't get your bottom line, you won't feel good about the offer, and you might want to keep looking until you obtain other offers. Feeling the salary is unfair at the start of your relationship with an employer is not a good beginning.
Connie Roy-Czyzowski is vice president of human resources at Northeast Delta Dental in Concord.