Statistics, trends reveal a rosier employment picture
For employers, that means hiring is going to get tougher and more expensive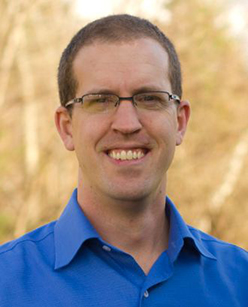 With 75 percent of 2013 behind us, it's worth taking stock in what we've learned while preparing for the fourth quarter, 2014 and beyond.
From a statistical perspective, we've seen statewide unemployment drop from 5.7 percent to an adjusted rate of 5 percent (otherwise seen as a 13 percent increase in employment over this time in 2012).
While employment rates have ascended for just about all universally recognized job categories, such as high tech, health care, financial, sales/marketing, etc., some of the most aggressive spikes have taken place in areas and/or sectors that should make us feel confident about the what the future holds.
Temporary hiring was up over 200 percent in 2013 (on a national basis). Though I'm slightly biased, as an owner of three temporary staffing firms, I'm unilaterally encouraged, as temporary hiring spikes have preceded strong markets consistently over the past 20-plus years. If you look at the recession rebounds in the mid-1990s or 2005-2006, temporary hiring drastically increased in the years leading up to both periods.
In general, cautious optimism — combined with a depleting talent pool — necessitate the increased demand for temporary employees, which is directly in line with what we've seen locally over the past year.
Additionally, disproportionately high increases in hospitality and business service hiring was consistent over the past year in the New Hampshire market.
Much as the general increase in temporary hiring serves as an indicator of good things to come, hospitality and business services hiring provides a similar forecast. In the simplest of terms, the increased hiring derives from increased spending on hospitality which, for the most part, tends to be money that doesn't absolutely need to be spent.
Upward trends in luxury spending speak to elevated consumer confidence, which always indicates a heightened sense of economic stability. Additionally, increased demand for business services personnel speaks to business growth in general where inflated levels of support are required. Averaging out statistics from the Bureau of Labor Statistics and a number of other independent resources, hospitality and business services hiring rose at a rate of about 22 percent this year in New Hampshire (nine points ahead of collective employment growth rates).
Optimistic tone
So what to expect? The subsequent curse to the gift of a stronger economy is that there are fewer people available when you need them. Put more simply, hiring is going to get much tougher and more expensive. More importantly, your own employees are becoming aware of other opportunities, elevated compensation potential, and access to newer and more exciting subject matter (be it software, industry verticals, challenges, etc.). Now is the time to take a look at some (or all) of the following, which will minimize the pain of the shrinking availability of talent during your peak periods of demand:
• Workforce retention
• Skills training and development
• Compensation and benefits
• Outsourcing and temporary strategies
• College recruiting
On a local and national basis, unemployment statistics, compensation levels and general market pulse point to an optimistic general tone, with good things to expect from the coming year. Proactive awareness of the challenges that are being, and about to be, posed will give you a leg up and hopefully result in the ability to capitalize as much as possible.
Happy hunting.
Jason Alexander is managing partner of Alexander Technology Group, KBW Financial Staffing & Recruiting and The Nagler Group, all based in Bedford.