Spreading the word about welding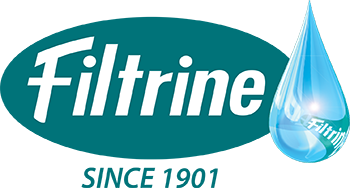 These days, fewer and fewer people enter welding careers with pre-existing knowledge about the trade.
"Back 20 or 30 years ago, there were many companies that required similar [welding] skill sets. Since then, it's dwindled down to a handful," said George Hansel, national sales manager at Filtrine. "Before, you shared with these other companies the burden of training the workforce."
Now, according to Hansel, that "burden" has fallen on companies like Filtrine, and they "literally have to train almost everybody in the workforce in this area." That makes it harder to find qualified employees.
In response to the need, Filtrine, a Keene-based company that manufactures and exports products like drinking fountains, water filters and process chillers globally, created a series of courses that equip people throughout the community with welding skills.
The courses began over 20 years ago and continue today through the Keene Community Education Program. Community members of high school age and up can learn skills using the Filtrine facility and equipment over a 10-week period. The classes meet once a week for three hours at a time.
"We're a really great classroom for what you consider the old trades: welding, plumbing, said Hansel. "We have all those right on our shop floor."
He is a member of the family that has been involved in Filtrine for almost a century, including his father, his brother and some of his uncles.
Filtrine does not charge for the use of its facility, but each of the welding courses costs $349. That money contributes to paying the instructor, purchasing supplies, printing the course brochures and running the program.
"The original intent was to use the shop as classroom for manufacturing, with the secondary benefit of trying to educate people in the specialized welding that we use," Hansel said. "Hopefully, it creates a feeder system for us to recruit new employees. There aren't many employees out there for those sorts of skills."
According to Hansel, the courses reach a wide variety of people, many of whom aren't interested in working for Filtrine.
"I've had older ladies who just want to do art, and then I have the garage mechanic who has that restoration job," said instructor Brian Thessen. "I also get younger kids who want to be welders for a living. For each person, it's different, and they take away different attributes."
Thessen has been teaching the courses for around 13 years. When he started teaching, he worked at Filtrine, but he has since moved to Axenics, a Nashua-based company. "I love teaching. It's rewarding to have someone who doesn't know anything leave the class with knowledge," he said. Hansel said he hopes that the courses also help change the perception of welding in the community.
"It's really about having people appreciate this type of work and working with your hands and constructing things," he said. "More and more, it is a lost art and doesn't get appreciated like it should." To help combat the need for skilled workers, Hansel said a new welding internship program could be the next step for the company.
The "Just One Thing" Campaign is an effort of New Hampshire Businesses for Social Responsibility. Its purpose is to challenge businesses to consider incorporating a sustainability initiative into their operations. Companies can celebrate their achievements and inspire others by sharing their stories on the campaign's webpage. To submit your story or read others, visit nhbsr.org/jot.