SNHU partners on ed-tech investment fund
$15 million will be doled out to startups focused on education accessibility and affordability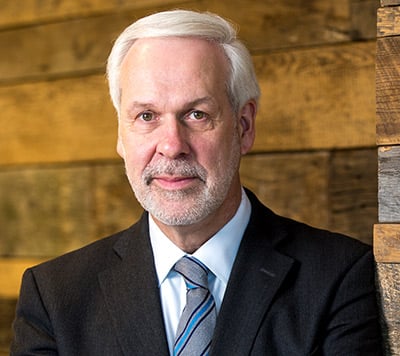 Southern New Hampshire University is partnering with Rethink Education, an ed-tech investment firm based in White Plains, N.Y., to form a $15 million seed fund for ed-tech startups. The fund will make initial investments in about a dozen ed-tech startups, with investments ranging from $250,000 to $750,000, to support preliminary operations including research, development, prototyping and market testing.
SNHU's President Paul LeBlanc told NH Business Review that this is a natural partnership, as SNHU seeks to remain abreast of new ideas in the ed-tech space and can assist Rethink Education and startups in considering how ideas apply in reality.
"It all comes together beautifully," said LeBlanc. "[When] Rethink comes across interesting solutions in startups they have a partner to pressure test those solutions, because we live with the implementation of that day to day, with tens of thousands of students."
"Over the last decade, SNHU has proved to be a top innovator in making higher education more affordable and accessible to people around the globe," said Rick Segal, managing partner of Rethink Education in a press release. "We are proud to be working with SNHU as they double down on their commitment to invest in ground-breaking new ways to bring education within reach for more people."
SNHU has its own research and development arm, Sandbox ColLABorative, and has received extra funding from a donor to explore the potential of augmented reality, said LeBlanc. For an online engineering class, SNHU sends students a link to a PDF they print out and scan with their smartphone. The smartphone allows students to disassemble a thermostat using augmented reality.
"Technology has empowered learning in enormous ways," said LeBlanc, who expects augmented reality and virtual reality to grow dramatically over the next ten years. "I think we're moving into an era where we're going to see, from a classroom learning experience, I think we're going to see VR, AR and personalized learning – AI systems that really in depth, figuring out what you're good at and what you're not good at … doing a better job of predicting where you struggle and where you're going to be successful."
The venture fund will specifically fund entrepreneurs that are using technology and data-driven models to tackle stubborn challenges in the education to workforce pipeline, including access and affordability.
LeBlanc said SNHU made the $10 million investment toward the $15 million fund as a result of board meetings held last fall to determine how to be more innovative and strategic in building its portfolio. SNHU will help evaluate companies mid-way through the application process and will take some percentage of equity in approved startups that receive the investment.
"So yes, we hope some of these investments will hit and we'll see a nice return on them, but by investing in early stage ed-tech companies we'll be able to get insight into the way very smart entrepreneurs are trying to solve things that are important to us," said LeBlanc.
SNHU and Rethink Education are looking for entrepreneurs who are missions driven, have early evidence of product-market fit, demonstrate an innovative and scalable approach and show how their product can be distributed successfully.
For more information about the seed fund, email info@rteducation.com and include 'Seed Fund' in the subject line with your pitch deck attached.