SNHU forum addresses personal and business money issues for women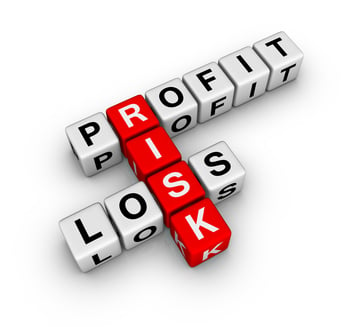 Helping women business owners and budding entrepreneurs learn how to take control of their finances and future is the goal of the Women & Money Forum, scheduled for Thursday, Jan. 10, at Southern New Hampshire University.
The event – to be held from 8:30 a.m. to 4 p.m. at the university's Robert Frost Hall – is presented by the Center for Women's Business Advancement at SNHU, in collaboration with the New Hampshire State Treasurer's Office and the U.S. Small Business Administration.
Topics will cover both business and personal needs.
Workshops include: "How to Develop and Manage a Budget"; "Understanding Your Profit & Loss Statement"; "Conducting a Risk Analysis for Growth"; "Pitching an Idea to a Venture Capitalist/Angel Investor"; "Wills, Trusts and Your Business"; "Wage & Hour Mistakes of Small Businesses"; "Choosing a Financial Advisor"; and "Understanding Your Personal Financial Statements."
"Ninety-five percent of women are either making or influencing the big financial decisions in their households, yet 86 percent have a lack of understanding of financial products," said MaryAnn Manoogian, director of the Center for Women's Business Advancement. "This forum will give access to the experts and provide the information that women business professionals need to resolve financial issues in the office and at home."
Presenters will include: attorney Linda Johnson of McLane, Graf, Raulerson & Middleton; Dianne Mercier, People's United Bank President for New Hampshire; CPA Jules Brayman, Brayman, Houle, Keating & Albright; attorney Amy Kanyuk, McDonald & Kanyuk; CPA Joanne Edger, J. Edgar Group; Sarah Serling, Morgan Stanley Wealth Management; Chris Marcucci, EdwardJones; Stephen Van Beaver, Pilot House Venture; Justin Oslowski, New Hampshire Director, U.S. Department of Commerce; Grace Preston, Secure Care; and Paula Amato, New England College.
The event is underwritten by Citizens Bank Foundation. Sponsors include New Hampshire Business Review, Print Savvy and the Women's Fund of New Hampshire.
The cost to attend is $50 for CWBA members, $75 for non-members. To register, visit http://www.cwbanh.com/womenandmoneyforum. – NEW HAMPSHIRE BUSINESS REVIEW