Should you buy a franchise?
Be prepared to scrutinize the contract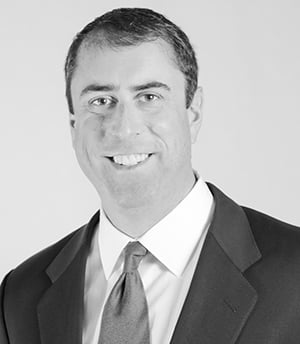 Like any business opportunity, franchises require a buyer to ask the right questions and follow through on their due diligence. Unfortunately, many buyers assume that a franchise is a proven business concept and the operational systems are a guarantee of success.
Buying a franchise does not eliminate risk or mitigate the need for a thorough analysis.
I am discussing franchise opportunities that are bought and started up (not buying an existing operation) and franchises that are accessible to "Main Street" operators. Large national franchises like McDonald's, Dunkin' Donuts and Five Guys are not readily available to individual entrepreneurs.
Why do people buy franchises? A franchise can be a turn-key business model that gives first-time buyers the confidence and organizational support to be a business owner. A franchise's ready-to-go systems, corporate training and logistics can ameliorate a lot of headaches and missteps common to a business startup. For an inexperienced buyer, that can seem very appealing. But franchises are not without their own risks and problems.
Some of the issues to address and questions to ask when exploring franchise opportunities are:
• Proof of concept: Does the franchise have a proven track record? How many franchisee stores are in operation? Many new franchises are marketed nationally after opening just a few stores or only have corporate stores, which can have a different cost structure or have centralized management.
A handful of stores in one area may not be enough to prove the franchise concept is scalable. Meet with other franchise owners and ask them the tough questions about the franchisor, startup costs, profits and actual business performance versus their expectations.
• Geography: Does the franchise work in your geographic area? Many franchises fill a regional niche or a demographic that may not translate well to a different part of the country. Most franchises are designed for high population/high density markets. New Hampshire is a rural state with a growing "buy local" movement, so some franchise concepts may not work well.
• Franchise fees: There can be several one-time fees and ongoing fees that franchises charge. What is the initial fee to become a franchisee? Many franchisors also require you to attend corporate training before they approve you as a new franchisee; the training and travel may not be included in the franchise fee. Franchisors also charge an ongoing fee as a percentage of sales and there also may be another fee for marketing. Combined, these can run between 5 and 12 percent of gross revenues.
Finally, some franchises may require you to buy all your supplies from them, which can cost more than similar goods from other suppliers. Together, these fees can be more than 15 percent of gross revenues.
• Franchise agreement: These agreements are usually very restrictive, setting limits on territory, products, pricing and operational protocols. You probably won't be allowed to sell other non-franchise approved products and may not even be able to buy regular supplies (cleaning, stock, paper) from anyone other than the franchisor.
Some terms of these agreements can be negotiated so you should consult with a lawyer who has experience in working with franchises.
• Selling your franchise business: You'll eventually want an exit strategy out of the business. Most franchise agreements include the franchisor having final approval on a buyer for your business. They may be reluctant to take a chance on a new buyer if you've been performing well and paying your franchise fees. Finding a buyer that is interested, financially qualified and able to get franchisor approval may be difficult.
These are just a few issues you should consider when analyzing a franchise opportunity. If you're going to buy an existing operation you'll have the benefit of reviewing real historic financials to make a determination on price and value. If you are considering a franchise startup, be objective — don't assume that you are guaranteed success based on the strength of the concept alone.
Brian D. Hanson is president of Maine Business Brokers and author of "A Basic Guide to Buying a Business." He can be contacted at 603-570-6160 or through MaineBusinessBrokers.com.