Short-term rental bill likely dead for session
NH Senate panel recommends interim study for tax info requirement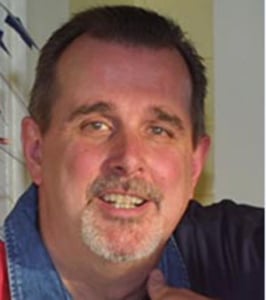 A bill that would have required short-term rental web portals to include their rooms and meals tax identification on their sites appears to be quashed for this session, after a lobbyist for the vacation company HomeAway testified against it.
The Senate Ways and Means committee unanimously voted to send House Bill 1590 to interim study, despite supportive testimony from the NH Lodging and Restaurant Association, the NH Association of Realtors and the Department of Revenue Administration.
"I'm disappointed," Ed Butler, D-Hart's Location, sponsor of the bill and operator of a B&B, told NH Business Review after the hearing. "This was a compromise bill, a very minimalistic first step in trying to level the playing field, and this just kicks it down the road."
Butler originally proposed that people who rent out apartments or parts of their home through companies like HomeAway and Airbnb register as a business with the Secretary of State and provide their listings to the state DRA. But the Realtors, whose members often act as rental agents for vacation properties, opposed the bill, and it was reworked as a requirement to place a rooms and meals tax ID on advertisements.
Mike Somers, president of the NHLRA, acknowledged that the ID requirement would be difficult to enforce, since the websites are administered by companies not based in the state, but he said voluntarily compliance would enable the DRA to contact those that did not have a tax ID number, helping auditors.
"We don't know how many illegal bed and breakfasts and hotels are operating in the state," Somers testified. "This will help us out. I have no issue with a sharing economy where someone rents out their room for one or two nights, but when you rent out four rooms of your house on a full-time basis you are running a hotel."
"It won't solve the issues of those who are purposefully evading the tax, but it would help those who unbeknownst to them are in violation, to get them into compliance," added Carollynn Ward of the DRA.
'Too many moving parts'
But then Gina Powers, a lobbyist representing HomeAway testified. "We believe state regulations are more effective than if we did it in a piecemeal way," she said.
Sen. David Boutin, R-Hooksett, the committee's chair, agreed that the Legislature needed a more "comprehensive look," noting that that the Senate also sent to study Senate Bill 482 – proposed by Sen. Martha Fuller Clark, D-Portsmouth – which would have allowed for extensive regulation of short-term rentals by municipalities.
In addition, there's HB 1689, another bill recommended for interim study, which would have required that those with multiple properties break out how each contributes to their real and meals tax payment.
"There are too many moving parts," said Boutin.
Sen. Lou D'Allesandro, D-Manchester, made the motion for interim study, meaning that it's unlikely there will be a floor flight when the full Senate considers the measure next week. Butler said there was a chance that it might be brought back through a committee of conference, but he seemed resigned to waiting until next year.
Powers told NH Business Review that HomeAway would prefer a better definition of who the operator is when it comes to liability for the rooms and meals tax and said the company couldn't point to any particular problem with the bill. She said it was not attempting to sidetrack, kill or delay the bill.