Shaheen: It's time to make SBIR/STTR permanent
The initiatives unleash the innovative potential of America's high-tech small businesses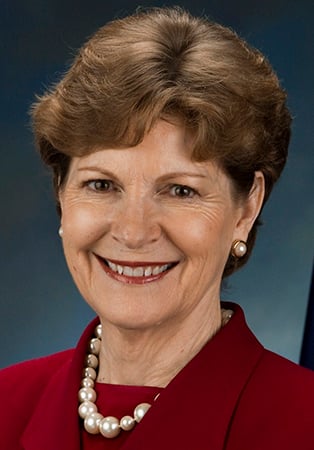 New Hampshire's innovative small businesses – especially in the advanced manufacturing and high-technology sectors – have become the leading drivers of our state's economy. So it is no coincidence that a U.S. senator from the Granite State, Warren Rudman, had the vision to create two powerhouse initiatives – the Small Business Innovation Research (SBIR) and Small Business Technology Transfer (STTR) programs – that have successfully harnessed the ingenuity of America's small businesses to help federal agencies keep us safe and deliver services efficiently.
Today, as lead Democrat on the Senate's Small Business Committee, I hope to carry forward Senator Rudman's legacy by authoring legislation to make these successful programs permanent before they expire next year.
To inform this legislation, I'm reaching out to high-tech small businesses in New Hampshire to get feedback on these important programs.
In Concord, I recently convened a forum of representatives from New Hampshire companies, including Creare, Celdara Medical, Xemed, Simbex and Mentis Science, to discuss ways to enhance and streamline the SBIR/STTR program while reducing red tape for participating companies.
In the early 1980s, Creare worked with Senator Rudman in shaping the legislation that created the SBIR program. The company has since grown into a family of high-tech businesses that employ nearly 2,200 people, mostly in our state.
Small businesses employ nearly 40 percent of America's scientists and engineers and produce 14 times more patents than large businesses and universities. And the patents produced by small businesses are of higher quality and more than twice as likely to be cited in the technical literature.
However, small businesses often find that the risk and expense of ambitious R&D efforts are beyond their means. The SBIR/STTR program addresses this challenge by allocating a modest percentage of federal agencies' R&D budgets for small businesses. The aim is to allow small businesses to compete on a more level playing field, while leveraging their entrepreneurial spirit and cost savings to meet pressing federal requirements for innovative technology.
SBIR/STTR is a small program that consistently punches above its weight. Out of an overall federal R&D budget of $136 billion in 2014, SBIR/STTR allocated $2.5 billion to small businesses through a highly competitive process. Since SBIR/STTR's beginnings, the early-stage capital provided by the program to small businesses has helped to generate more than 70,000 patents and has led to the creation of more than 700 publicly traded companies.
A U.S. Air Force analysis of the annual R&D 100 Awards, often called the "Oscars of innovation," found that SBIR/STTR contracts resulted in between 22 and 25 percent of the top innovations in the US.
Studies by the National Academy of Sciences have found that almost 60 percent of Phase II awards under the SBIR program end up with commercial sales exceeding $1 million, making it the most successful innovation commercialization initiatives in the US.
Successful SBIR alumni include Qualcomm (cellphone communications), Genzyme (biotech therapies), iRobot (unmanned robotic vehicles) JDS Uniphase (fiber optics, lasers), as well as the inventor of LASIK laser surgery technology.
A 2014 US Air Force study determined that, between 2000 and 2013, Phase II award winners had $14.7 billion in sales and added 234,000 jobs in the US – and this was just from Air Force SBIR participants.
SBIR/STTR plays an essential role in enhancing national security. The Navy, in particular, has been a leader in using SBIR/STTR contracts to meet its high-technology needs. For example, Creare developed an innovative laundry dryer for use on submarines and ships, where previous shipboard dryers were a chronic fire hazard.
America's successful SBIR/STTR program has been copied by 17 countries around the world. Dr. Charles Wessner led the National Academy of Sciences study of the program and testified in favor of reauthorization in 2011. He said: "The rest of the world thinks this is the greatest thing since sliced bread … [They are] putting it on steroids, while we are debating it."
Dr. Wessner was referring to the contentious debate in Congress that almost derailed SBIR/STTR when it was last up for reauthorization. Participating agencies and small businesses endured a tortuous process that dragged on for three years and required 14 short-term extensions.
As we look ahead to reauthorization in 2017, we have to do better. I am working with my colleague, Sen. David Vitter, R-La., to enlist bipartisan support to reauthorize SBIR/STTR in an orderly fashion that ensures continuity and certainty for participating businesses.
In the months ahead, I will continue to reach out to New Hampshire small businesses to tap their best ideas to make this program even better.
SBIR/STTR contributes powerfully to our national defense and unleashes the innovative potential of America's high-tech small businesses. This phenomenally successful program has its roots in New Hampshire and has become a model for countries across the globe. It's time for the U.S. to make this successful program permanent.
Democrat Jeanne Shaheen is New Hampshire's senior U.S. senator.