Senate committee votes to restore Renewable Energy Fund
But renewables advocates aren't breathing a sigh of relief yet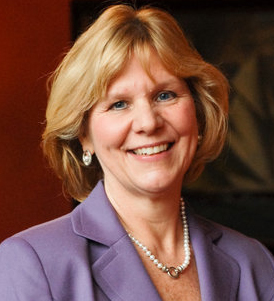 The Senate Finance Committee unanimously voted Wednesday to restore the $52 million that the state House wants to raid from the Renewable Energy Fund. But even if the full Senates votes to restore those funds next week, it does not mean that the raid won't happen.
"The real question is what sources of funds is the Senate going to draw upon to put that money back," said House Finance Committee Chair Neal Kurk, R-Weare. "It's great if there were enough money not to dip into that fund, as well as cut back on a number of different things, but where is the money going to come from?"
The Senate vote came after an intense lobby campaign by members of the renewable energy industry that could be hurt by the raid, which offers rebates for residents and business that install things like roof top solar energy, or wood pellet boilers. The money from the fund comes from utilities that don't meet the state's increasingly stringent Renewable Energy Portfolio Standard – requiring 25 percent of energy to be renewables by 2025.
Yet the amount those funds will raise is an estimate – some say an optimistic estimate – so it is unclear whether the state would get the full $52 million, even if it did raid the funds. And opponents of the raid contend that using utility money amounted to taxing ratepayers to balance the budget. The NH Business and Industry Association testified against it because they oppose raiding dedicated funds
The Senate leadership has already stated their reluctance to using dedicated funds to balance the budget, but so had the House, so Wednesday's vote, while expected, was not a foregone conclusion.
"We are working hard to make sure dedicated funds, like the Renewable Energy Fund, are restored or maintained at a consistent level," said Senate Finance Chair Jeanie Forrester (R- Meredith) in a press release after the vote.
"We have heard from numerous small business owners in the energy industry that the Renewable Energy Fund serves an important role in their ability to be successful in the state," added Senate Finance Vice-Chair Jerry Little (R-Weare), who also serves on the Energy and Natural Resources Committee.
The NH Clean Tech Council applauded the vote as "a great step forward toward ensuring the intended use of these critical funds: namely to enable businesses, towns and citizens to lower their energy costs, lower local taxes and keep our energy dollars here in New Hampshire," said Executive Director Kate Epsen.
But she told NH Business Review that the group continues to "watch the process to the very end." Her members plan to lobby senators throughout the week, and then shift to the House after that, as the budget goes to a committee of conference.
When asked about where the money would come from to balance the budget, she said, "I am not going to tell members of the House how to do their job, but they've come up with revenue sources before without using dedicated funds. It has been done before."