SBA programs help N.H. firms enter export market
Agency offers loans designed to help small firms think globally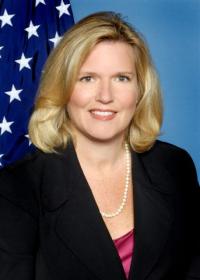 In today's global economy, selling goods around the world can bring large rewards. It just makes good business sense to expand your prospective customer base to the more than 95 percent of the world's population outside our country whose demand for American goods is growing every day.
Small businesses now constitute 34 percent of total export dollars, and comprise approximately 97.8 percent of all exporters. At the U.S. Small Business Administration, we provide counseling, training and financing to ensure that small businesses have the tools they need to tap into the global market — and we're seeing results. Since fiscal 2009, SBA has guaranteed 6,400 loans to small business exporters for over $3.3 billion and supported more than $6.3 billion in exports.
The SBA and other federal partners are all working toward the goal, set by President Obama through the National Export Initiative, to double our exports by 2014. To help us reach that goal, the president recently signed trade agreements with Colombia, South Korea and Panama to expand export markets for American companies. Additionally, the president announced that we will do more by launching talks on a comprehensive Transatlantic Trade and Investment Partnership with the European Union.
This National Export Initiative is a win-win, because access to more markets means more customers, more sales of U.S. goods and more jobs here at home.
Loan programs
According to the U.S. Department of Commerce's International Trade Administration, here in New Hampshire, export-supported jobs linked to manufacturing are approximately 5.3 percent of all New Hampshire private sector jobs, and 24.5 percent of manufacturing workers depend on exports for their jobs. Exports sustain thousands of New Hampshire businesses – 89 percent of which were small or medium-sized businesses with fewer than 500 employees.
If you are a small business looking to export, U.S. Export Assistance Centers are a great resource. The mission of the centers, which are staffed by professionals from SBA, Department of Commerce, the U.S. Export-Import Bank and other public and private organizations, is to provide the help that small businesses need to compete in today's global marketplace. (The export center in New England is located at the Office of International Trade in Boston and the contact is John.Joyce@sba.gov. Exporters can also access services through the New Hampshire International Trade Resource Center, exportnh.org.)
The SBA has made it a priority to help small business exporters by providing a number of loan programs specifically designed to help develop or expand export activities. If you own or wish to start a small export business, the following SBA loans may be available to you:
• The Export Express Loan Program offers streamlined financing up to $500,000. It is the simplest export loan product offered by the SBA. Any business in operation at least one year that can demonstrate that the loan proceeds will support its export activity is eligible.
• The Export Working Capital Program offers financing up to $5 million as a credit enhancement. This program is delivered through SBA Senior International Credit Officers located in U.S. Export Assistance Centers.
• The International Trade Loan Program offers loan financing for fixed assets and working capital to businesses that plan to start or continue exporting, or that have been adversely affected by competition from imports.
If you're ready to explore the possibilities and challenges of exporting, SBA and the federal government's trade promotion and export finance agencies are ready to help U.S. businesses meet the challenge.
For more information, contact the local SBA office at 603-225-1400.
Jeanne A. Hulit is acting SBA New England regional administrator and associate administrator for capital access.