SBA leadership training program comes to NH
Up to 25 Granite State entrepreneurs sought for initiative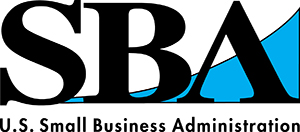 New Hampshire small business owners now have access to a U.S. Small Business Administration federal training program geared toward executives.
About 2,000 businesses in 51 communities nationwide have participated in the SBA Emerging Leaders Initiative, a seven-month entrepreneurial education series.
Once every other week, up to 25 entrepreneurs in the Granite State will meet for three-hour classes receive as outside peer-to-peer mentoring as well as develop connections with city leaders and financial communities.
Specialized areas of training include growth strategies plans, financing and access to capital, government contracting and CEO mentoring.
At the conclusion of the training, entrepreneurs will produce a three-year strategic growth action plan with benchmarks and performance targets to help them access the necessary support and resources to move forward.
This is the first year the program will be available in New Hampshire and Vermont. Since it started in 2008, it was only offered in low-income communities.
But the program's success allowed for funding at the national level to "expand it beyond the urban focus," said Greta Johansson, district director of SBA New Hampshire.
"I think the time was right. It's been in Massachusetts for several years. It's been in Rhode Island for a couple. And, us less so, but Vermont has said, 'Just because we don't have the population center, doesn't mean we don't have the same needs,'" said Johansson.
"A lot of things are population-driven, which gives northern New England a slight disadvantage, though we can travel easier than most," she added.
Johansson said the SBA's district office in Concord will interview candidates to determine their qualifications and their commitment. She is looking for 17 to 25 candidates, as well as some alternates if a few entrepreneurs realize early on they are not able to make the time commitment.
Qualifying businesses must have annual revenues of at least $400,000, have been in business for three years and have at least one employee.
Currently the SBA New Hampshire office is looking for an instructor for the course.
According to the SBA's website, graduates of the program have reported nearly 70 percent in revenue growth and over 80 percent have created new jobs or retained all existing jobs. Graduates have also secured federal, state, local and tribal contract awards totaling more than $700 million.
Johansson expects the program to work well in tightknit New Hampshire.
"There are a lot of organizations and support structures, so I think businesses here have the same or better chance of benefiting from the program, " she said. "It's easier to know people, there are fewer steps to get to decision makers, so there are advantages to living in a lower population state."
Applicants can find more information at sba.gov.