Rules changes may ease NH businesses' access to capital
State law rewrite, new federal crowdfunding regulations seen as aiding entrepreneurs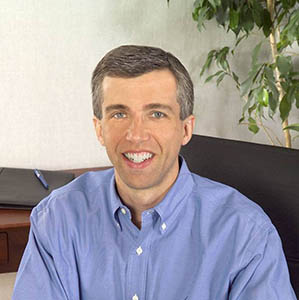 Some key rule changes have gone into effect that address how businesses in New Hampshire can raise capital.
Two lawyers involved in writing New Hampshire's Revised Uniform Securities Act of 2015 recently held a seminar at the Greater Manchester Chamber of Commerce to highlight its benefits as well as discuss new federal crowdfunding regulations.
"Some of the key highlights are, in a general way, modernizing the New Hampshire securities regulatory framework, becoming more consistent with what other states are doing, removing what we consider foot-faults, which were provisions in the old act that tripped up entrepreneurs but didn't seem to serve a significant, legitimate regulatory purpose, and providing a little more flexibility for entrepreneurs to raise capital," Matt Benson, an attorney at Cook, Little, Rosenblatt & Manson told NH Business Review.
Benson is also chair of the advisory council of Live Free and Start, an initiative of the governor's office the NH Business Finance Authority and the NH Department of Resources and Economic Development, which tasked itself with rewriting the law to encourage the growth of startups.
Previously, New Hampshire had operated under a piecemeal amended 1956 Model Securities Act, which was out of step with federal and other states' laws and "creating around New England a reputation as New Hampshire being behind the times," said Michael Drooff, corporate lawyer at Sheehan Phinney Bass + Green.
'More realistic number'
To revise the law, the group looked to the Uniform Law Commission's 2005 revised Uniform Securities Act, which 18 states, including Maine and Vermont, have adopted.
"We didn't adopt it wholesale, but took it as a template and New Hampshire-ized it," said Drooff. "The NH Securities Bureau was interested in maintaining investor protections and we promoted ease of use of the statute, never undercutting their protection of investors."
Previously New Hampshire-based companies could only raise capital from 10 investors over 12 months, and 25 investors in a lifetime, with no mention of separate offerings. The new Securities Act raises the number to 25 in 12 months.
"I think it's a more realistic number that strikes a better balance between allowing companies to raise capital while also maintaining for regulators a reasonable cap so that these offerings don't turn out to be too large," said Benson.
The law also removes the current issuer-dealer license requirement that was unique to New Hampshire and added unnecessary work for companies.
Now there is the new agent registration requirement only for companies where there are individuals who earn commission as part of an offering, where there may be potential for abuse.
"The bureau tends to be willing to talk through some things on an unofficial basis," said Benson. "You're going to want to go to the bureau with as many of your ducks lined up as you can, have as many questions answered as you can, consider what questions the bureau may have and answer those so, when you bring this package to the bureau, I think it's going to be a much smoother process rather than trying to react in real time to things they object to because you haven't done some of that ground work."
Crowdfunding change
This will be the preferred channel for most businesses seeking capital, but the federal Securities and Exchange Commission released rules last fall regarding accredited investor crowdfunding.
Under those rules, which go into effect on May 16, businesses and accredited investors may participate in federally approved crowdfunding portals in order to raise funds up to $1 million. But businesses that participate must be audited, according to the SEC, something that's not feasible for most businesses just starting out, said Benson, considering on top of that there will likely be a 5 to 10 percent fee for using the funding portal.
"Bear in mind, once you conduct a crowdfunding offering, if you're able to do it successfully, there are requirements to annually file statements to the SEC, you have to hold your annual meeting with investors and take their votes, so there's pretty significant compliance cost," said Drooff.
"I cannot imagine a startup company getting audited, and also thinking about hundreds and hundreds of well-established companies in New Hampshire that probably could use equity investment, [the crowdfunding rules] are not going to work for them," said John Howe of Business Transitions Strategies, with offices in in Pembroke, NH, and Andover, Mass. Howe works with lower and mid-market companies, a dominant part of the market in New Hampshire.
And all the more reason for New Hampshire's updated Securities Act. More information can be found at Live Free and Start's website.