Robin Comstock, 2011 Outstanding Woman in Business
President, Greater Manchester Chamber of Commerce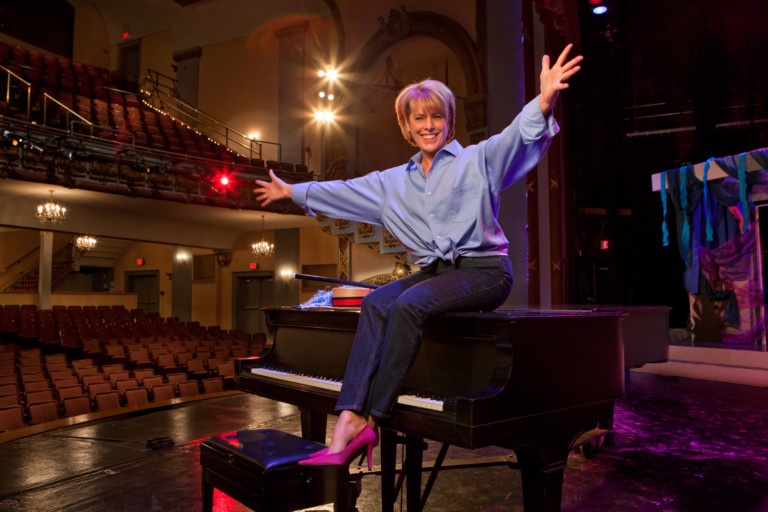 During Robin Comstock's tenure as a flight attendant, she spent so much time overseas her health club memberships were in Paris and London. But after 11 years of jetting around the world – during which time she met her husband John, also a flight attendant – she quit the job, launching her career with what would become her professional passion, the chambers of commerce.
After serving in executive roles at both the chambers of commerce in Dover and Portsmouth, Comstock became president and chief executive of the more than 1,000-member Greater Manchester Chamber of Commerce, a role she still holds today as it enters its centennial year.
While presiding over the state's largest chamber, Comstock has created a new membership model and marketing campaign, established an off-site Manchester visitor's center and the state's first-ever college consortium, all while forwarding the organization's mission and acting as liaison to public and private sector officials. The Nottingham resident and mother of a college-aged son also has a long history of community involvement, currently as board member of Intown Manchester, the state Department of Resources and Economic Development advisory board and more.
"She wants to make our city and state a better place to live and work," wrote Gemma French, Comstock's nominator and vice president of marketing at the Manchester chamber. "She strives every day to do that through consensus-building, connecting people and opening up doors from one person to another."
Q. What made you choose your career?
A. My mother would always say to leave the world a better place for having had your fingerprints upon it. I wanted to commit to something larger than myself.
At my first chamber networking event, the president came out. She started talking about the chamber's involvement in the community. I said, "That's the job I want."

Q. Did you have a mentor, formal or informal?
A. There have been so many men and women in Manchester. I have been blessed. One of the great fortunes of the chamber, we are these little business operations with an unlimited source of knowledge and support. They only want to see me succeed.

Q. How do you approach balance in your life?
A. It's really, really hard. I do feel that, first and foremost, it's about people, not things. And so for me, my first priorities are always my family. Of course, the people I interface with work are important to me too.
I think it's hard to balance it all, but I think who ends up getting lost in it is yourself. I gave up on some things for me.

Q. What has been your biggest challenge on the road to achieving your success?
A. Resources are always a challenge – pulling the right people together at the right time who have the right skill set, the right talent and a belief in the vision to be impassioned and motivated. I think one of the biggest challenges for me to learn is you can't do all things at all times.

Q. What advice would you give to young women just starting their careers?
A. Choose your mentors and observe every aspect of their behavior, shape the things you admire and respect, discard the things you have no use for. Sometimes observation is the best teacher.