Report: NH shoppers to spend 3.6% more for holidays
52 percent in survey say finances are improved from last year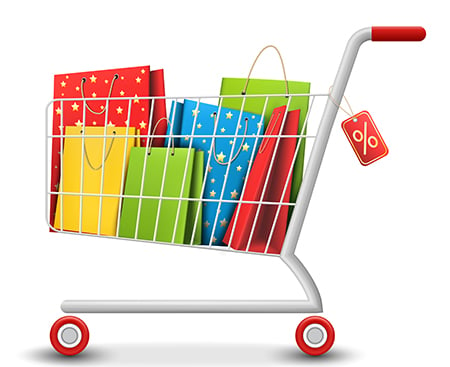 Some 52 percent of New Hampshire residents say that their household finances are in better shape than they were at this time last year, and 48 percent plan to spend more during the holidays than they did last year, says a newly released holiday trends report.
The report, conducted by Conlumino, a retail and consumer research firm, puts New Hampshire above the national average of 44 percent of Americans happy with their finances and 41 percent who plan to spend more than last year.
What is adding extra dollars to their pockets? Cheap gas. Forty-six percent of shoppers in New Hampshire and 42 percent nationwide say it is one of the reasons they will be able to spend more on the holidays this year. Just 18 percent in the Granite State and 21 percent nationwide attributed it to a higher income.
Despite the good news, Conlumino stresses holiday sales will be solid but not spectacular. Holiday spending growth will increase 3.2 percent nationwide and 3.6 percent in New Hampshire.
Almost 31 percent nationwide say they will spend around the same, meaning seven out of 10 nationwide and eight out of 10 in New Hampshire will be spending at least as much as they did last year.
Among those who say they will be spending less, a quarter say it is because they have less money while over a third say they are uncertain about the future and want to be careful with their finances.
Those who are shopping for the holidays will find time whenever and wherever. Shopping on a mobile phone or tablet will increase 44.7 percent nationwide, up from 29.9 percent last year, the report predicts. About 46 percent of Americans will shop during their lunch break. A third will take a longer lunch break to go shopping, while almost 20 percent will leave earlier than usual at least once so that they can hit the stores. Thirty-one percent will shop during work hours, and 3 percent will fake being sick to complete their holiday shopping.
And don't wait until the last minute. This holiday season, says the report, the average American will spend 12 hours 42 minutes shopping for gifts, 37 minutes more than last year.