Remembering Gary Long, a true 'gentle man'
Both he and another 63-year-old, Robin Williams, had much to look forward to in life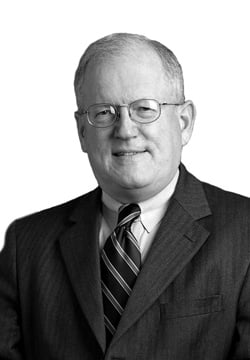 Within several days of each other, two 63-year-old men died. While Gary Long of New Hampshire and Robin Williams of California would not seem to have too much in common, their deaths struck me because of a string of similarities as well as differences.
Long, an engineer, executive and president of Public Service of New Hampshire – and known personally by many in the Granite State – always was serious, friendly, thoughtful and involved in the issues his company faced and those which his state faced.
Williams, the comedian and actor, was known by millions, but while most people felt like they knew him, they really didn't. Those commenting on Williams' death noted his intellectual curiosity and interest in many different aspects of life, public issues, literature, and he was apparently well read and had knowledge of a broad range of policy matters.
Both Long and Williams had a lot to look forward to in life. Long had just retired from his lengthy career at PSNH and was anticipating spending time with his lovely family. Williams, to the world seemed to be a successful and cheerful person, in fact suffered from depression and recurring bouts of substance abuse. Both had their lives cut short from what could have been many more productive years.
Gary Long, born in Minnesota and raised in New Mexico, was an Air Force veteran. He came to Manchester in 1976 and used his background in electrical engineering in a long career at PSNH. He saw that company go through travails of bankruptcy after the Seabrook nuclear power plant situation, soon after he joined the company. He followed such notable chief executives as Bob Harrison and Bill Frain in involving the company in civic and charitable causes, which contributed greatly to the esprit de corps of what could otherwise have been a dispirited workforce.
After the acquisition of PSNH by Northeast Utilities, Long was promoted to chief operating officer with the title of president.
In his civic engagement, Long became friends with many as he served Easter Seals New Hampshire, a cause in which Public Service employees have long been active and are among the most significant contributors both in terms of time and funds.
He also served many years on the board of the Business and Industry Association of New Hampshire, Amoskeag Industries, Heritage United Way, the New Hampshire Business Committee for the Arts, the Greater Manchester Chamber of Commerce and Citizens Bank. He especially enjoyed judging the U.S. First Competition and coaching youth soccer.
A former chairman of the BIA and Greater Manchester Chamber of Commerce, Long was selected Business Leader of the Year in 2006 by Business NH Magazine.
Those who knew Gary Long and watched him advocate for the issues important to PSNH Hampshire also noted in him an objectivity and analytical ability that was striking. He could explain an issue, explain what position he or his company believed was correct, but also present competing arguments and the entire context of the debate eloquently. Privately, he could even predict what compromises might work in having those on both sides of issues reach consensus.
This thoughtful, analytical and studious approach undoubtedly was the hallmark of an engineer's mind.
As noted, Gary Long also was compassionate, thoughtful and a true friend. Truly a "gentle man," Long's passing was a shock to all who knew him well.
Robin Williams' passing had a startling effect on many. Watching on television, those who knew him personally and the comments people made about him revealed a talented, able and friendly individual as well. Hearing Dick Cavett and Charlie Rose talk about their experiences with Williams was tender and thoughtful.
While Gary Long and Robin Williams were very different people from different places and certainly with different levels of prominence, the fact that they both left within such a short time of each other and at the same age was sobering and thought provoking.
They both will be missed. We all are better off because they both were here.
Brad Cook, a shareholder in the Manchester law firm of Sheehan Phinney Bass + Green, heads its government relations and estate planning groups.