Redefining public relations
The practice of PR has changed dramatically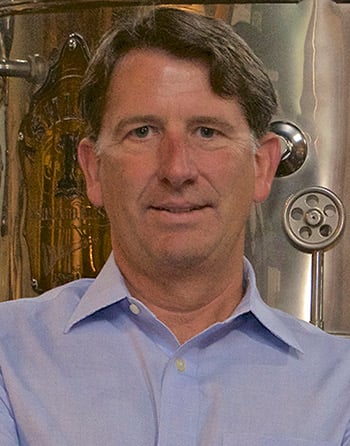 Public relations means a lot of different things to different people. It is often a misconstrued term, and probably more so today given the dramatic shift in journalism to 24/7 versus the morning paper or evening news, the huge impact of social media, the election of a Twitter president and the issue of fake news. (Editorial comment – fake news is not new — the National Enquirer was founded in 1926!)
From 2007 to 2012, I developed and then taught an "Introduction to Public Relations" class at the University of New Hampshire in Manchester. I originally used "Effective Public Relations," a classic textbook that was very well respected at that time. The text defined public relations as "the management function that identifies, establishes and maintains mutually beneficial relationships between an organization and the various public on whom its success or failure depends."
The definition still certainly holds true, but the practice of public relations has changed dramatically. After teaching the course for three years out of the text and using classic PR case studies from the 1980s, such as the Exxon Valdez oil spill and Tylenol tampering, I deep-sixed the book because it was no longer relevant to modern PR.
The Internet, smartphone, social media, blogging, YouTube and the myriad of tools developed and mainstreamed over the past two decades have created a massive shift in how we disseminate and receive content. For the class, case studies needed to be very recent or even ongoing to connect with the students, many of whom grew up with technology and could not relate to a pre-Internet case study.
Today's PR industry is hyperfast, requires constant monitoring and significant creativity to deliver specific messages to a target audience that cause them to react in a certain way. While a front page story in a major newspaper is still of great importance, that's just the beginning of that piece of news. It may be tweeted about by the company, shared in blogs and email, posted on the web and on multiple Facebook pages, referenced in video and more. In short, its shelf life can linger indefinitely. It has a whole new set of legs.
Late last year, we were fortunate to land a piece in The Wall Street Journal that included Manchester as one of four "new silicon cities" where tech hubs are growing and employment opportunities abound, but housing is substantially less costly than major tech hubs such as Boston or San Francisco.
The article was posted to The Wall Street Journal's website the day before it was printed and the reporter pushed it out on her Twitter feed. Several of us then shared it through our social media feeds.
Over the next two weeks, it was circulated and recirculated, used in presentations about economic and workforce development, and cited by candidates running for office. In short, it had digital legs that gave it a longer shelf life and dramatically increased viewership.
Successful PR efforts also require diligence, competence and patience – skill sets that go back to the roots of PR. Here are a few long-standing tips:
• A news item must be compelling in some way and have a hook — only distribute stories that you would expect to see or read about in a news outlet.
• Relationships do matter — reporters receive hundreds of e-mails a day and are more likely to open ones from trusted sources.
• The headline and sub headline are both crucial – use those few words thoughtfully and carefully.
• Align stories to reporters and outlets that have a vested interest in the topic — there are software products that can identify these.
• Quality writing does matter.
• Many reporters love Twitter — connect with them.
PR redefined in 2017 still includes the fundamentals. The redefinition is in the process and the tools available today. It is sophisticated and complex. It's about compelling content creation that can be seen and absorbed through countless delivery vehicles. And it's constantly changing.
Interested in learning more about the fundamentals? Look for upcoming announcements on webinars jointly offered by NH Business Review and Cookson Strategic Communications all about redefining PR and how to work with the media.
Matt Cookson, CEO and founder of Cookson Strategic Communications, Manchester, also serves as executive director of the NH High Tech Council.