Red Sox, part 2: What they should have done
It's best to be honest when communicating with customers; the Red Sox didn't keep this in mind in their letter.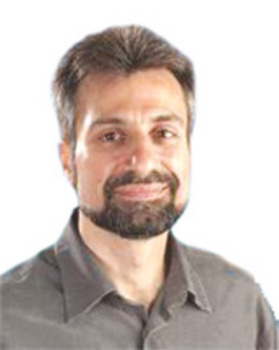 Last column, we poked fun at the Red Sox front office for its failed attempt at customer relations. The misstep took the form of a letter to season-ticket holders. (You can find the full letter with a quick Google search.) Focusing more on attempting to part customers from their money than with the "official" goal of energizing the fan base, the letter seems tone deaf to the fan's issues.
When it comes to communicating with customers, I've found it best to be honest. It's a radical concept, as so many companies feel compelled to spin a story. But every company occasionally screws up; there's no embarrassment in that. What's embarrassing is trying to "finesse" your way out. My advice: fess up, apologize, and make it right. People appreciate honesty. They also appreciate a company offering to compensate customers for their error. In what can only be described as a disappointing season, the Red Sox should have fallen on their sword. Instead, they accentuated the positive and made believe that all was well. There is nothing wrong with highlighting the positive as long as you're honest about the negatives.
But there was only a grain of truth in the organization's self-assessment, and that is counterproductive. I would have apologized to the fans for not meeting expectations. And rather than attempt to get fans to the ballpark early – presumably so they can spend more money – I would have outlined a strategy to get back in contention.
Yes, the letter stated that management would be aggressive at the trading deadline, but was that a believable claim? The claim seemed more like a campaign promise than a concrete commitment, and I don't believe fans ever thought the organization would make a major move. Again, counterproductive. Admit your shortcomings rather than say, "Our play on the field has at times tested the mettle of the faithful" and blame it on injuries, I might have said something like this: By all assessments, the players, coaches and front office have not performed up to expectations. For that we share your disappointment. We know how committed you are to the team, and it was and is our desire to repay that loyalty by consistently challenging for the top record in the league. Stating that you haven't gotten the job done — which is the reality — helps defuse any customer anger.
Then, having admitted your shortcomings, the next thing to do is not to hit your customers up for more money, but to try and make it right. Perhaps the following would have been a better approach: The young players and bench have kept us in the hunt. As we begin the second half, we fully expect our key players to return from injury and help elevate our play. Although our objective is always to win the division, the most important goal is to make the playoffs. We fully intend to achieve that goal, and as teams have proven in the past — it's not how you start the season, but how you finish it. With a healthy lineup, emerging young players, and a proven bench, we plan to not only finish strong but demonstrate that the Red Sox are a force to contend with.
After that, if it were me, I would have thrown season-ticket holders – who are my best customers – a bone. If the front office were clever they could do this and ultimately enhance revenues.For example: give season-ticket holders who come to the park early to see Fenway's memorabilia a free hot dog, drink, or souvenir discount. But what do I know? I'm a Mets fan.