Recent trends in socially responsible investing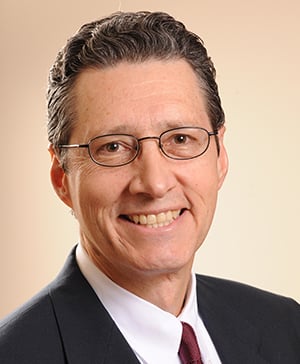 More than one out of every six dollars under professional management in the U.S. is invested using socially responsible investment strategies, according to The Forum for Sustainable and Responsible Investing. Last year, Stanford University trustees voted to divest stocks of coal mining companies from the school's $19 billion endowment. Its policies allowed consideration of corporate practices that created "substantial social injury" in making investment decisions, according to press releases.
The term SRI is often used to refer to socially responsible investing or, more recently, sustainable, responsible and impact investing. Another term, ESG, refers to the environmental, social and governance factors that are used in evaluating companies' financial prospects and positive influence in society. Other similar phrases include green investing, ethical investing, values-based investing and mission driven investing.
Each person and institution has unique values and opinions of what should be done to improve the world for future generations. There are several categories that can be selected or combined within a socially responsible investment strategy:
• Thematic: choosing assets in a sector or narrow subsector such as health care or solar energy.
• Factor integration: screening for companies that meet one or more environmental, social or governance (ESG) factors, such as board diversity or employee diversity, in addition to traditional financial metrics.
• Best in class: selecting companies based on positive ESG performance or ratings compared to peers within their sector.
• Exclusionary or negative screening: eliminating industries such as coal mining or nuclear power.
• Impact investing: usually private market investments that target specific issues such as availability of low-income housing or protecting forest land from development.
In 2014, Harvard Management Company, which manages Harvard's $32 billion endowment, was the first U.S. university endowment to sign the United Nations Principles of Responsible Investment. This was a commitment to joining a global network of institutional investors in integrating environmental, social and governance considerations in their investment practices. The $860 million Rockefeller Brothers Foundation chose to divest from all fossil fuel companies and reinvest in alternative energy. This philanthropic fund's assets are based on the fortune of John D. Rockefeller, who founded the Standard Oil Company in the late 1800's that led to several successor companies including Exxon and Chevron.
Historically, SRI strategies focused on stocks or private entities, however, bonds with a sustainability theme have recently gained significant attention and demand globally. Issuance of green bonds dedicated to environmental projects more than tripled, from $11 billion in 2013 to $36.6 billion in 2014, according to the Climate Bonds Initiative. Past issuers have included Berkshire Hathaway, Toyota and the State of Massachusetts for projects including solar panel installations and financing electric cars. Most bonds have been rated as investment grade and have been backed by the balance sheets of the issuers.
Many individuals and institutions will chose to ignore ESG effects and focus on achieving core investment goals related to growth, income and risk management. Fortunately there are ample choices among investment strategies based on the values, goals and interests of each person and institution.
Ledyard Financial Advisors is a wealth management firm offering clients a unique combination of expert advice, leading-edge investment solutions and personal attention. The firm has clients in 29 states and 5 countries and, as of March 31, 2015, had approximately $1.1billion in assets under management and custody. Ledyard Financial Group, Inc., based in Hanover, N.H., is the holding company for Ledyard National Bank, a full service community bank offering a broad range of banking, investment, tax and wealth management services.
Fred Wainwright is Senior Investment Strategist at Ledyard Financial Advisors and has over 20 years of experience in investment decision making, strategic consulting and business development. Fred is a graduate of Stanford University and the Tuck School of Business at Dartmouth, where he has also taught courses to MBAs and business owners. He can be reached at (603) 640-2698 and fred.wainwright@ledyardbank.com.
Editor's note: this is a paid advertisement.