Q&A with NH Institute of Art President Kent Devereaux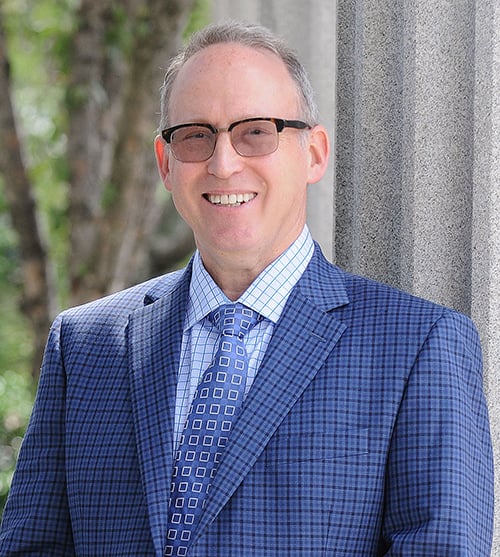 When former NH Institute of Art President Roger Williams retired at the end of 2013, the committee began its search for a suitable replacement and found the perfect fit: Kent Devereaux.
In early 2014, Devereaux was working as a professor and chair of the music department at Cornish College of the Arts in Seattle, where he also served as director of the Seattle Jazz Experience, a youth jazz festival he co-founded. Before that, he served as senior vice president and dean of curriculum for Kaplan University, and taught for many years at the School of Art Institute of Chicago and California Institute of the Arts. While at the Encyclopedia Britannica, he was instrumental in bringing the publisher online.
As a composer and director, Devereaux has collaborated with artists from around the world and performed at venues like the Brooklyn Academy of Music, Chicago's Steppenwolf Theatre and the Walker Arts Center in Minneapolis.
Devereaux started his tenure at NHIA in January.
Q. What interested you in the NHIA and New Hampshire?
A. This is my fourth arts college, and you start to realize, if you do something long enough, after a while, you might know a thing or two. When they called me about this position, some of the challenges the institute has, I have seen the same challenges at previous colleges and I know how to fix them. That excited me. I thought, "been there, done that." So I knew I could make an impact and add value to the institute.
What really excited me was that it's located right downtown in Manchester, and it's played a part in the revitalization of Manchester in the last 20 years. And in the next 10 years, the institution will probably double in size, and with our partnership with UNH, we complement each other perfectly. As each of these colleges thrive, it's just going to contribute to the vitality and growth of Manchester as a positive place to be.
We're pretty excited how Manchester, now with seven colleges, has become a college town just by chance. There are few opportunities for that nationwide – the possibility of an arts college to make a positive impact on its community.
Q. Having grown up on the West Coast, and lived in Chicago, what is your impression of New Hampshire?
A. The state is one big community, instead of six degrees of separation, there's two degrees of separation, if not one. Also, I was surprised that since I have not worked in northern New England before I had known the population as stern, not very friendly, and I found it's quite the opposite. Everybody is extremely friendly, extremely giving of their time, in terms of making introductions and honestly being interested in what you're doing.
Q. Tell me more about your work at the Encyclopedia Britannica.
A. One of the most fascinating jobs I ever had. For me, it typifies different pursuits artists take in life. I had been involved all through the '80s and early '90s with the intersection of arts and technology in interesting ways, and that was partially because I grew up in Silicon Valley.
Most of higher education in the mid-'80s and early '90s were really adopters of the Internet before it became commercialized. So throughout the '90s I did a lot of consulting work, and I got a call one day from the Encyclopedia Britannica to move its effort online. It was just too good of an opportunity to pass up, and I did that for 2, 3 years. It was a business that had over $300 billion in revenue, and by the late '90s, it had been losing money for 10 years. It was a lot of work. It had to do with how do you take something in a print format and express it in an online arena. It's amazing how much the world changed. We launched the first advertising search engine in existence.
Q. There have been concerns about the value of a college degree, especially in a field like the arts. What do you say to that?
A. That's a challenge for America, for society in general. The arts, really, it's a broad field, when you think that illustration, animation, Web design just didn't exist before in terms of product design and user experience design and just a whole variety of things that are an emergence of the creativity economy in the last 30 years.
The arts are a greater percentage of the economy. Artists don't make as much as an investment banker or petrochemical engineer, artists on average make an OK living.
A Snap survey found artists on the whole are much happier in their lives than the general population. They're happy with their choice and their much happier with their choice than other professions. We try to stress those things –reasonable expectations that you won't make as much as an investment banker, but your career may take you on a different path that you didn't even imagine.
It's really amazing all of the creative pursuits that have opened up those job opportunities. And a lot of 18-, 19-years-olds who come to study aren't aware of those.
Q. As is being discussed in other areas of study, should the arts cater to teaching real career skills?
A. There's too much of a focus on fitting job needs. If you think about it, I was very well served by my college education. You want to prepare students today to have transferable skills – to have critical thinking and problem-solving skills and collaborate with others.
It's our job to make sure people can communicate and collaborate and write and be an informed citizenry. That's no different if you're teaching the arts, the sciences or business.