Q&A with Capital Regional Development Council's Stephen Heavener
'Every single thing that we do is focused on job retention or creation, or enhancing the property tax base,' says Stephen Heavener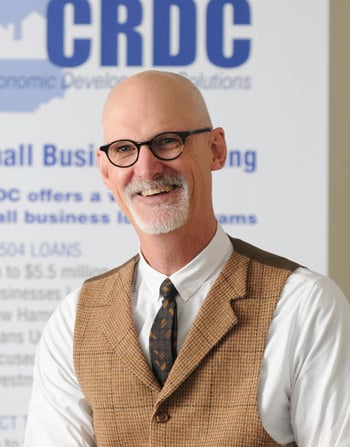 Stephen Heavener took the helm of the Capital Regional Development Council in November 2007, just before the economic sky started falling.
At the time, the CRDC primarily assisted New Hampshire businesses with finding or building properties. Under Heavener's hand, the CRDC has added a variety of programs to aid and grow business — everything from block grants to funding support for brownfields remediation.
Most recently, the organization added another offering to its portfolio — it is now working through the U.S. Small Business Administration's Intermediary Lending Pilot Program.
Q. How big is the region covered by the Capital Regional Development Council?
A. We cast our net in a 60-mile radius from Concord. That pretty much takes us down to Nashua and Manchester, Claremont and Tilton. We don't go very far east because the Seacoast has their own resources. Some of our programs are statewide, like the 504 program and the Intermediary Lending Pilot program.
Q. What kind of services do you offer?
A. We deploy eight different loan programs from five different federal agencies. We just want to get the word out that if there are any deals that need to be done with an enhancement anywhere in New Hampshire, we can either do it or bring one of our partners in to help get it done. Every single thing that we do is focused on job retention or creation, or enhancing the property tax base.
We don't do traditional technical assistance. We don't help write business plans, that sort of thing. Where our ideal profile is, is a growing firm that has two or three years of history that's ready to do that next growth stage.
Q. Last September, the CRDC received a $1 million loan from the SBA as one of 20 agencies across the country taking part in the Intermediary Lending Pilot program. How is that program different from some of the SBA's other programs?
A. While the 504 SBA program is also a direct loan and is statewide, that's primarily focused on end-user real estate. The pilot program is also statewide, but is a direct loan program for a variety of needs.
Real estate can be one of them, but it can also be working capital, inventory, hiring new people, training staff.
Q. What types of companies would be ideal recipients of an ILP loan?
A. What we would like to see more of are higher value-added manufacturing or technology companies. We don't necessarily see a lot of those, because New Hampshire's profile doesn't necessarily draw those types of companies.
Helix Design in Manchester, which was the first loan ILP recipient, is the ideal company, in my opinion. It's an evolving, growing, creative technology company, with highly paid engineering staff.
The second company was the New Hampshire School of Mechanical Trades in Manchester.
Q. Is there a program that you offer of which more companies should be taking advantage?
A. Often the banker doesn't think about our direct loan programs. We can loan up to $200,000 from a variety of pots of money for a variety of needs. We can really be creative to help them solve the problem.
We're finding more and more of our inquiries are coming from businesses where we're actually trying to help them get set up with banks. That's not the norm. We're having to adapt our programs to be more responsive to the market demand.
Q. What is your take on the business growth sentiment in New Hampshire?
A. We're seeing that '13 is more challenging than '12, and the statistics show that. The 504 and 7a SBA lending in New Hampshire has seen a substantial reduction in demand so far this year compared to last year at this time.
If you listen to what Steve Norton (executive director of the New Hampshire Center for Public Policy Studies) and the state economists are saying, New Hampshire's not creating jobs. I'm not an economist, but if you listen to those guys, they're pretty pessimistic.
We're talking with at least 15 banks on a regular basis. I can't think of one that's having a wonderful year.
Q. That doesn't sound encouraging.
A. One trend we're seeing is that banks are chasing the same good deals. If you have a really strong company that needs money, and the bank doesn't need an enhancement, all the banks are chasing that same deal.
The other trend we're seeing is that the enhancement deals that we are being brought in require a lot more creativity to get through the loan committee at the CRDC. There's no such thing as a slam-dunk. By definition, we see risky deals; they seem to be riskier in the last 12 to 18 months.
Q. Why do you think you were selected to take part in the ILP program?
A. I think probably it was our diversity and our experience. In the 5-1/2 years that I've been here, I've really focused CRDC's efforts on deploying a variety of loan programs or enhancement loans from a lot of different sources.
In 2011, we were awarded a $1 million grant from $11 million EPA for brownfields — there were only 11 agencies selected in the entire country for that one.
Q. Is there a service or program you'd like to offer but aren't currently?
A. Not at this point. There's a couple of microloan programs that the feds have been trying to ask us to participate in, but we're not able to do that because it's very labor-intensive. Somebody's borrowing between $1,000 and $10,000 — that's a lot of work. And the benefits of that are little, tiny incremental benefits that are hard to measure.
But to reverse the question, I think there's a need for that in the state. We're just not able to provide that resource.