Primary Bank plans July 31 opening
Final regulatory approval for newest NH bank expected to come in mid-July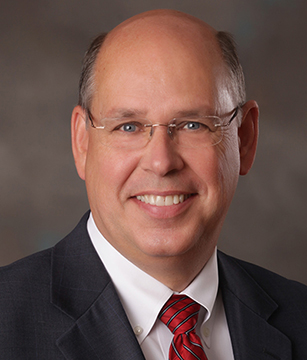 Bedford-based Primary Bank – the second newest bank to form nationwide since the recession – is preparing to open for business the last week of July.
Earlier this year, the bank received conditional approval from the NH Banking Department and Federal Deposit Insurance Corp. This week, the bank submitted paperwork to both regulators to demonstrate it satisfied the conditional approvals, said Primary Bank CEO and President Bill Stone. Stone expects to receive a response in mid-July.
"We just passed a threshold for the minimum capital raise," Stone told NH Business Review. "We needed to reach a minimum capital of $25 million."
Stone said the bank raised $3 million in 2014 and $22 million this year in funds primarily from New Hampshire investors.
"In that first round of capital, we had 133 investors. We are now, I would say, approximately somewhere around 350 or so, in that range," he said.
"We had a number of people we held off bringing on board until we raise that minimum capital, so we have additional people joining us in the next week and half to two weeks in anticipation of that opening the last week of July," said Stone.
Stone has 30 years of banking experience in southern New Hampshire, working with Southern New Hampshire Bank & Trust after it was renamed Bank of New England. He will be joined on the board of directors by a cross-section of well-known business and community leaders, including former New Hampshire governor John Lynch, business and real estate investor Dick Anagnost and Graham Chynoweth of SilverTech.
Bill Greiner of Greiner Investments is chairman of the board.
A lot of outreach
Primary will offer customary deposit services to consumer and commercial customers as well as commercial lending, including small business loans, commercial investor loans, multi-family and capital lines of credit.
"We're very enthused about the news we may have a new bank opening in New Hampshire," NH Bankers Association President Christiana Thornton told NH Business Review at the beginning of the year. "It's not something we have seen in New Hampshire for some time, but really, nationally, this is going to be a huge move forward, and everyone across the country will be watching to see if the FDIC approves this new charter."
Stone said he expects a lot of outreach through the investor base to grow the bank.
The bank is currently finalizing plans for a ribbon-cutting ceremony on July 31, said Stone.
"I can't speak on behalf of the regulators and their approval, but I fully expect they will see we achieved and satisfied the conditions. So I'm very confident we will be opening that week."