Primary Bank clears key state regulatory hurdle
New Bedford-based bank targets spring opening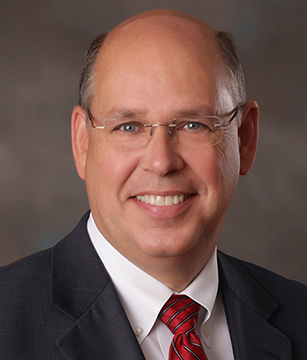 Primary Bank – likely to be the second newest bank in the country formed since the recession and the first new bank in New Hampshire in seven years – has received conditional approval from the New Hampshire Banking Department.
The approval depends on obtaining Federal Deposit Insurance Corp. insurance and raising sufficient capital to open the Bedford-based bank.
"We will be beginning our capital round very soon," Primary Bank CEO Bill Stone told NHBR. "We have an offering circular which is now just finalized, but we also need to get licensing approval from the New Hampshire Securities Bureau."
Stone says that application was received last week and is currently being processed. It will enable a few individuals to sell Primary Bank's stock.
Bill Greiner of Greiner Investments is expected to join the bank's board of directors as chairman. The other members of the proposed board represent a cross-section of well-known business and community leaders, including former New Hampshire governor John Lynch, business and real estate investor Dick Anagnost and Graham Chynoweth of SilverTech.
"There aren't as many banking options out there for small business owners," said Greiner. "We are going to help meet their needs, so that they can grow and New Hampshire's economy along with them. It's an investment in local businesses as well as our state."
Fulcrum Associates Inc. of Amherst has already broken ground at the bank's location at Harvest Market Plaza in Bedford.
"We're expecting the building to be done the first or second week of April," says Stone.
He says they will need time to move into the building and install the operating system and other essential matters before opening in May or June.
"I have currently three people working for me, senior management staff … We are close to having additional staff join us, which would be some additional accounting and operations staff, probably in less than 60 days. But we wouldn't look to bring on the branch staff until we're much closer to opening," says Stone.
But efforts for the bank's opening are ramping up.
"March is here next week, so we're expecting the pace of activity to continue to quicken a bit as we move closer to that opening date, but we still have the remaining contingencies of raising the capital and FDIC insurance," Stone says.
The Bedford-based bank filed for FDIC insurance on Oct. 31 last year. Typically, the Federal Deposit Insurance Corporation responds within four to six months says Stone.
"We haven't yet started to go out and talk to any potential customers because it's premature until we have approval and the capital raise. We still are excited about the fact we've been able to obtain the approval from the New Banking Department," says Stone. "We're optimistic about gaining FDIC approval shortly, and we look forward to beginning the information session with investors [in the coming weeks.]"